Physical Therapy in East Meadow
Ronald Winicki
MA, PT Owner/ Director.
Graduated University of Vermont with B.S. in physical education with a concentration in sports medicine. Received Master's Degree in physical therapy from Touro college on Long Island. Practicing physical therapy for over 22 years. Clinical instructor of students for numerous physical therapy programs. Played/ coached professional ice hockey in Europe. Currently, coaches/ teaches ice hockey and soccer. Has lectured for Winthrop University Hospital in Orthopedics. Treatment of athletes from youth through professional with expertise in returning athlete safety and ready to play. He offers Physical Therapy in East Meadow at ISPT. 
Island Sports has earned a great reputation with Huntington Hospital, St. Catherine's, St Charles, Good Samaritan, and Mather Hospital.  We work closely with all local high school athletes from Commack, Northport, John Glenn, Kings Park, and Half Hollow Hills. We proudly provide care for NYFD, NYPD, SCPD, NCPD members, as well as our local Volunteer Fire Departments and local EMS workers. 
The East Meadow Location Specializes in
Joint Replacement
Gait Analysis
McConnell Taping
Active Release Therapy
Vestibular Therapy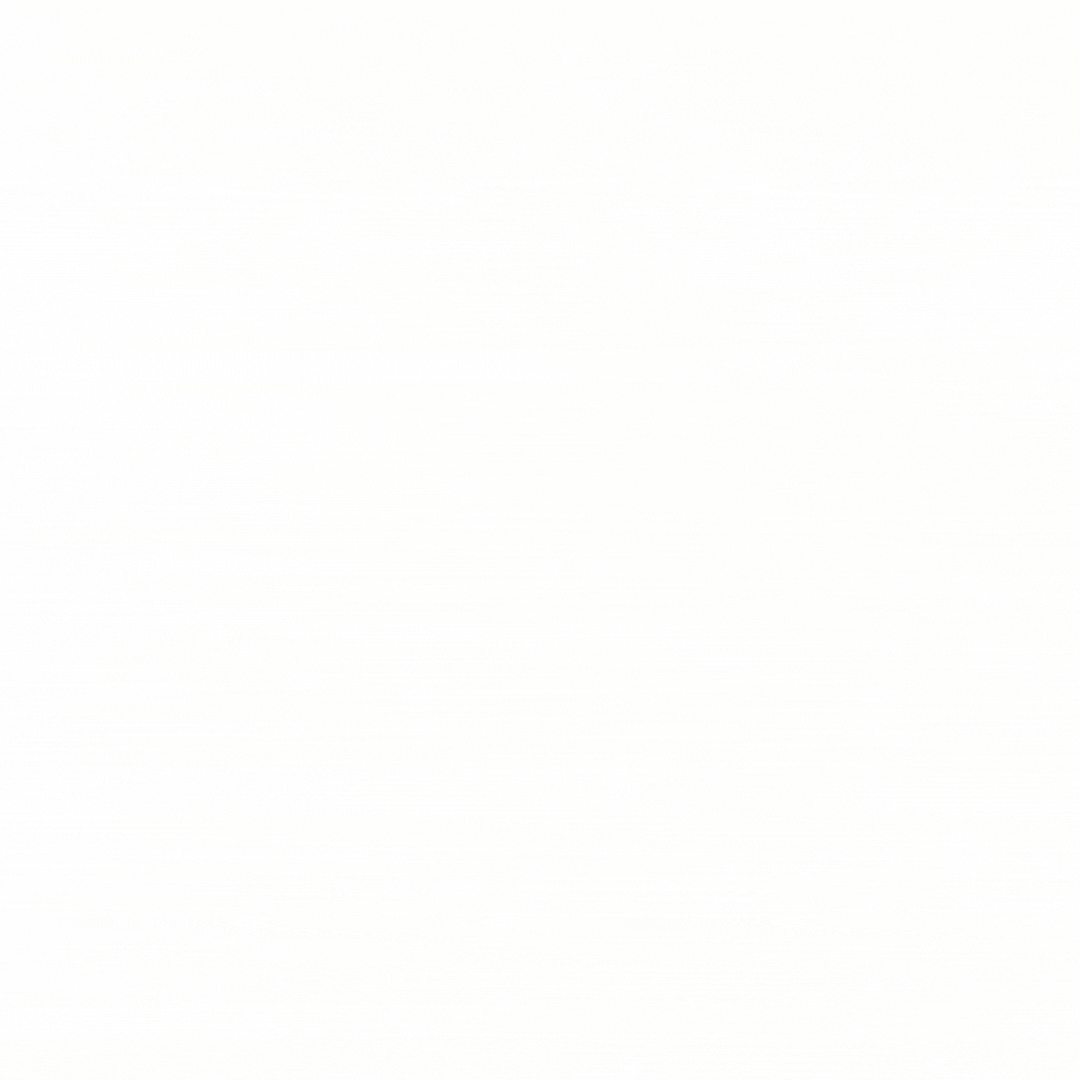 Physical Therapy in East Meadow & Back Pain
Back pain is very common and can develop in all types of people, whether their lifestyle requires a lot of labor or if they sit at a desk. Back pain can be avoidable and preventable with physical therapy. So rather than searching online for "physical therapy near me", you can reach out to Island Sports Physical Therapy, where we offer all types of treatments specific to each client's needs. East Meadow Physical therapy helps to relieve pain, promote healing, build strength, and restore function and movement. If you are looking for a physical therapist in Smithtown, give us a call today to set up an appointment.
Common forms of physical therapy
The two most common forms of physical therapy in East Meadow are passive and active. Passive physical therapy includes the use of heating pads, ice packs, and electric stimulation. Active physical therapy includes specific exercises and stretches. For most lower back pain treatment, exercise is the focus of pain management, relief, and prevention.
Benefits from physical therapy
The lumbar spine (lower back) is very dependent on the abdominal muscles and lower back musculature. So essentially, if the pain in the lower back isn't treated properly, it can lead to pain in other muscles of the body. A physical therapy exercise program can reduce the chances of receiving the pain again and can help prevent future injuries and discomfort. Not only can it potentially help heal and reduce back pain, but it may even make those muscles stronger.
Physical therapy works differently for everyone
This is an important fact to remember when considering physical therapy. Every individual has different types of bodies, muscle movements and patterns, and also habits. Our physical therapist in Smithtown has the ability to monitor each patient in a unique fashion and cater themselves to their own specific needs. We specialize in treatments for children and adults, allowing us to expand our patient population.
Physical therapy before and after back surgery
Depending on the severity of the pain, surgery may be the only viable option for healing. Physical therapy is strongly recommended after surgery, but it can be utilized before the surgery as well. This may significantly shorten the patient's recovery time by providing strength and stability.
Even if your back pain does not require surgery or does not seem too severe, physical therapy is still an option to reduce the discomfort and to avoid experiencing it again in the future. If you would like more information on our services and are looking for a physical therapist in Smithtown, give us a call today to schedule an appointment!
Physical Therapy in East Meadow and Geriatric Conditions
Are you or a loved one in search of a geriatric physical therapist? At Island Sports Physical Therapy, we offer an excellent program. As we age, we tend to grow more dependent on medications to feel our best. However, this is not necessary. Physical therapy is often a better alternative than medication, especially in geriatrics.
Physical Therapy For Chronic Illness and Disease:
As people get older, the risk for certain diseases and illnesses, unfortunately, tends to increase. Luckily, physical therapy can be used to help geriatric patients manage these different chronic illnesses and diseases successfully. Physical therapy can help aid:
Arthritis

: Physical therapy uses techniques to help reduce any discomfort and prevent any future pain that may occur as a result of arthritis.

Stroke

: Typically, loss of muscle strength on one side of the body occurs after a stroke. Physical therapy can also use movement therapy to help the individual strengthen the weak limb while stimulating the part of the brain that controls movement and helps to restore proper function.

Incontinence

: Physical therapy can help patients identify certain muscles and know how to use them effectively. Pelvic exercises are used to enhance strength in the muscles controlling the bladder.

Parkinson's Disease

: Sadly, this disease in geriatrics is irreversible and progressive. But, physical therapy can help improve the quality of life and flexibility for those suffering from this disease.

Alzheimer's Disease

: Physical therapy for patients with Alzheimer's or dementia can help improve memory functions and delay development.
Positives of Physical Therapy in East Meadow for Geriatrics:
After an older individual becomes impaired in some way, whether it's from an illness, injury, condition, or surgery, it can be difficult for them to recover and gain back their independence. Our team at Island Sports Physical Therapy in East Meadow will develop a personalized treatment plan to ensure patients get back to their active lifestyle.
Some of the main benefits of physical therapy for geriatrics include:
Reducing the risk of falls

Treating pain without drugs

Reducing the risk of infections

Maintaining a healthy lifestyle
From decreasing pain or restoring balance, to help manage chronic illnesses, physical therapy offers a wide range of benefits to improve the quality of life in geriatric patients. Island Sports Physical Therapy in East Meadow can help you and your loved ones. Contact us to get started today!
Physical Therapy in East Meadow to Relieve Shoulder Pain
You don't realize how many instances you need to use your shoulder for until you're suddenly dealing with shoulder pain. When this occurs, even the smallest daily actions can bring you pain and discomfort. So instead of searching the web for "physical therapy near me", contact Island Sports Physical Therapy. We offer premium physical therapy in East Meadow, so you don't have to live another day with debilitating, untreated shoulder pain.
Sources of Shoulder Pain
Though the shoulder looks straightforward from the outside, it's actually a complex structure with a lot of different moving parts that need to work together. When one of those parts gets damaged, the whole mechanism can be disrupted. For you, this disruption means pain distracting you from the things you'd rather be filling your days with.
Your shoulder pain might be caused by any of the following:
Tendonitis (a pinched, irritated, or inflamed tendon) in the rotator cuff or the bicep.

Arthritis

, caused by wear and tear, causing a stiff, swollen, and aching shoulder.

Frozen shoulder, where you gradually lose mobility in the shoulder from any number of conditions.

Bursitis within the shoulder. This means that the bursa, which is a sac used to help all the components of your shoulder move smoothly, has been painfully pinched.

Shoulder fracture. Any number of the bones involved in the shoulder could have been fractured in an injury.
What You Can Do on Your Own
If you've been experiencing shoulder pain, you might be feeling helpless right about now. Luckily, even before you come in for your appointment with us for physical therapy in Huntington, there are a variety of strategies you can use to ease your discomfort.
One of the simpler methods is to ice your shoulder regularly and be careful not to overuse it. Apply ice directly to the joint, and leave it there for about ten minutes. This should help the healing process. Naturally, you should also avoid heavy lifting so that you don't worsen your injury.
Trying to sleep when dealing with a shoulder injury is often bothersome as well. You can get the restful night you need by placing a pillow beneath your underarm. This will keep your shoulder steady and comfortable through the morning!
Stretching is another highly beneficial tactic you can undergo to find relief. While a lot of stretching can be painful, one useful technique you can utilize even before you start therapy is to simply stand up straight with your back against a wall, and squeeze your shoulder blades together.
What Physical Therapy in East Meadow Can Do for You
Of course, there are plenty of other options you can explore on your own free time. For safe, long-lasting relief from shoulder pain, you'll need to consult a professional and follow their careful treatment plan for your healing. Island Sports Physical Therapy provides impactful, results-driven physical therapy in Huntington through the assistance of experienced and calming health care professionals.
After a period of rest to begin your healing process, your physical therapist will evaluate your shoulder to determine the best course of action for bringing you total relief and recovery. Under the care and supervision of your physical therapist, you'll do exercises in our offices designed for your specific case.
In addition, you will also be given a detailed plan for exercises to do at home. This way, you're constantly keeping your shoulder engaged so that it heals as soon as possible.
You deserve to live a life free from shoulder pain. Request an appointment today! The sooner you start healing, the sooner you can get back to doing the things that make you happy.
You don't realize how many instances you need to use your shoulder for until you're suddenly dealing with shoulder pain. When this occurs, even the smallest daily actions can bring you pain and discomfort. Island Sports Physical Therapy offers premium physical therapy in East Meadow, so you don't have to live another day with debilitating, untreated shoulder pain.
Physical Therapy for Knee Instability
Island Sports Physical Therapy is a provider of physical therapy in East Meadow. We have great experience treating all kinds of injuries resulting from sports and other day to day activities. A common condition we treat is knee instability.
What Is Knee Instability?
Knee instability is when your knee moves from side to side. This can happen while playing sports, squatting, or even just walking around. This condition usually does not require surgery to treat.
Causes
Knee instability is not a condition by itself, it is the result of an injury or other medical condition. The usual cause is an injured ligament in the knee. Other causes may be:
ACL Injuries

– The anterior cruciate ligament connects your femur to your tibia. This can be torn or strained when you put excessive stress on the ligament. This is a common injury in soccer players, as twisting the knee can be an easy way to cause this type of injury.

PCL Injuries

– The posterior cruciate ligament is another major connective tissue that ensures your knee doesn't bend back too far. If this ligament is injured, there is usually swelling of the knee very shortly after the initial injury. 

MCL Injuries

– The medial cruciate ligament is on the inside of your knee. This ligament is responsible for preventing your knee from rotating too far. If this ligament is injured, you will most likely see swelling and feel pain localized to the inside of your knee.
Treatment
Treating knee instability with physical therapy in East Meadow will be different for each case. This depends on how the injury happened, when it occurred, and what area of the knee was injured. Common treatments for knee instability are:
Medication
If your injury is not severe, medication and time will most likely heal it. We would recommend an over the counter nonsteroidal anti-inflammatory such as Ibuprofen or prescribe Naproxen. These medications will reduce inflammation in your knee and relieve the pain. 
Physical Therapy
Physical therapy in East Meadow can be used to heal knee instability if your injury can not be healed entirely with medication. There are numerous exercises and techniques we can provide you that can help get you back to your normal activities. Some exercises and techniques we provide are:
Straight Leg Raises

– Lay on your back with your good knee bent and your foot flat on the floor. With your injured leg straight, lift it to the height of your bent leg. Hold this position for 3 seconds. Do 2 sets of 10 reps.

Step-Ups

– Start by standing on a stepping platform such as stairs or another raised surface. Step back with your good leg onto the floor behind you, bending your injured knee. Then, step back onto the platform. Repeat this 15-20 times, and then switch legs if needed.

Lateral Walking

– Stand on both feet, and walk sideways one way. Then, walk back in the other direction. Take around 10-15 steps each way, repeat as needed.
Surgery
In cases where your knee instability persists even after physical therapy in East Meadow, surgery may be required. There are a variety of surgeries that can be used to address specific knee injuries. The recovery time for these types of surgeries is usually six to eight months.
Island Sports Physical Therapy is a provider of physical therapy in East Meadow. Our doctors have many years of experience treating individuals who have sustained injury causing them to develop knee instability. We will develop a specialized treatment for your injury that maximizes your chance of regaining full use of your knee.
Frequently asked questions about Physical Therapy in East Meadow:
What are the different types of physical therapy?
Physical therapy can be broken down into six different areas. They include pediatric, geriatric, vestibular rehabilitation, neurological, orthopedic, and cardiovascular/pulmonary PT.
What are the benefits of physical therapy after surgery?
After going through surgery, PT can help restore the normal movement in your joint(s), build up the strength in your joint(s) and muscles, bring pain relief, reduce swelling, and increase circulation.
How can physical therapy help?
Physical therapy is a noninvasive treatment that can be used to both evaluate and treat injuries, disabilities, diseases or conditions.