Physical Therapy in Woodbury
Our Long Island Sports Physical Therapy in Woodbury is an outpatient physical therapy practice specializing in treating orthopedic and neurologic conditions across the entire lifespan. We have a 30-year history in our community helping our patients attain all of their rehabilitative and fitness goals. We provide individualized hands-on care to enhance your rehabilitation, as well as prescribe you specific exercises to improve your condition. We have a large array of exercise equipment and modalities to tailor to your specific needs. Whether you are trying to return to the playing field, get back to work, or just get through your day without pain, we can help you achieve your goal.
Island Sports Physical Therapy in Huntington has earned a great reputation with Huntington, Syosset and Plainview Hospitals, as well as our local schools including Walt Whitman High School, Huntington High School, Cold Spring Harbor High School, and St. Anthony's High School. We strive to serve our local public service professionals including the Huntington Community First Aid Squad, Huntington Fire Department, Huntington Manor Fire Department, Centerport Fire Department, Suffolk and Nassau Police Departments, FDNY and NYPD.
While capable of treating any orthopedic or neurological condition, our Huntington Physical Therapy Office specializes in:
Joint replacement
Gait analysis and correction
Pediatric care
Dizziness, balance and vestibular therapy
Fall Prevention
Meet Our Woodbury Physical Therapists
| | |
| --- | --- |
| Monday | 7:30 am – 6:00 pm |
| Tuesday | 10:00 am – 8:00 pm |
| Wednesday | 7:30 am – 5:00 pm |
| Thursday | 10:00 am – 8:00 pm |
| Friday | 7:30 am – 1:00 pm |
| Saturday | 8:00 am – 12:00 pm |
| Sunday | Closed |
379 Oakwood Road, Suite A
Huntington Station, NY 11746
Keith A. May, P.T. Executive
Director Jillian Beck, DPT Director
Physical Therapy in Woodbury After A Knee Replacement
A knee replacement is no small procedure. That is why you want to make sure that you take every step necessary throughout the recovery process to ensure proper healing. Getting back on your feet after a knee replacement surgery will take a lot of effort from both you and a physical therapist if you want to see the results you are looking for. At Island Sports Physical Therapy in Woodbury our skilled team of physical therapists will work with you to ensure that your recovery goes as smooth as possible after your knee replacement.
Recovering From A Knee Replacement
A successful knee replacement is not possible without the help of a good recovery and rehabilitation plan. The goal of this plan is to leave the hospital sooner, avoid complications, and regain strength and range of motion as soon as possible. Most commonly, those recovering from a knee replacement leave the hospital between two and three days, but it can take as long as five days. It can take up to six months to fully recover, but recovery can be as short as three months for 90 percent recovery. It is possible for patients to recover sooner if they do knee-strengthening exercises leading up to their surgery. On the other hand, things like smoking, old age, or other medical conditions can slow the recovery process. There are several precautions that should be taken after surgery to protect the new knees. In addition to exercises that will be required during post-op, knee replacement patients may need to:
Use a cane or a walker to prevent from falling.
Treat swelling with cold packs and elevation.
Take pain medications.
How Can Physical Therapy In Woodbury Help?
Aside from things that patients can do on their own, every knee replacement patient must work with a physical therapist after surgery to strengthen the muscles around the knee. Your physical therapist in Woodbury will have you complete exercises that will help to increase flexibility and strength as well as promote healing. Commonly, patients will be asked to complete 10 to 15 repetitions of each exercise several times a day for about the first six weeks after surgery. After six weeks, exercise can slow down to about three to four times a week. Exercises that physical therapy in Woodbury may have you do may include:
Ankle pumps: This exercise works the lower leg muscles for increased strength and blood flow.
Short arc quad exercises: These exercises work the four quadriceps muscles to increase strength and range of motion in the knee and hip
Heel slides: This exercise works the quadriceps muscles as well as the glutes to improve the range of motion.
Quad squeezes: This exercise also works the quadriceps muscles, increasing support and control of the knee joint.
Contact Us Today!
At Island Sports Physical Therapy in Woodbury our skilled team of physical therapists will work with you to ensure that you have nothing short of a smooth recovery after your knee replacement surgery. We will get you out of the hospital and back to regular movement as quickly as possible. Don't go through a difficult recovery with just any physical therapist, contact us today.
Back Pain Treatment in Woodbury
It is estimated that about 80% of the population will experience a back pain or problem at some point in their lives. Additionally, painful episodes may occur at least once a year and in about 90 percent of all cases, the pain subsides over time without having to resort to surgery. Physical therapy, especially Island Sports Physical Therapy in Woodbury, is just one of the many ways to treat, maintain, and cure debilitating back pain.
Why Does My Back Hurt?
Being such a common pain in Americans no matter the age, there is an array of reasons why back pain may occur. These are some causes of back pain include but are not limited to:
Spine-related problems
Herniated or slipped discs
Accidents and injuries
Sprains or strains
Lifestyle triggers (daily life activities which are causing pain may include: slouching at a desk, being overweight, lifting heavy objects, not exercising, and even smoking)
Emotions (Stress may lead to tension in your back causing pain)
And much more
Symptoms Back Pain May Bring
As you can see above, the causes of back pain are large, many self-inflicted due to bad habits, while others are caused by accident or injury. Even though you can develop back pain from a variety of different ways and methods, the symptoms are often very similar overall. Specific symptoms of back pain that physical therapy in Woodbury may include:
Persistent aching or stiffness
Sharp, localized pain
Chronic aching
Back pain that radiates from the lower back to the buttock, down the back of the thigh, and into the calf and toes.
Pain or muscle spasms occur when standing up straight
Treatment of Back Pain With Physical Therapy in Woodbury
If left untreated, your back pain will simply get worse and worse, preventing you from living your best life and causing more discomfort over time. Treatment options range widely depending on the cause of your condition and there are many easy home remedies and steps you can take before going forward with any medical help. Some treatments include:
Rest! It is recommended to lay on your back with a pillow under your knees, which allows your back to stay in a neutral and comfortable position. However, do not rest for long periods of time because long periods of inactivity may cause the muscles to weaken.
Heating pad and/or ice
Over-the-counter pain relievers
Prescription medications
Exercise
How Physical Therapy in Woodbury Can Help! 
Experiencing back pain and want to get back to a normal, more comfortable life? Island Sports Physical Therapy in Woodbury is here to help you! Our team of dedicated physical therapists focuses on providing you with the best care possible as well as guiding you towards an effective recovery. Our trained therapists will work with you one-on-one, guiding you through the exercises and movements necessary to help you. Some exercises may include:
Passive therapies: heat, ice, spinal manipulation, and ultrasound.
Active therapies: a personalized exercise program designed to reduce stiffness, and improve flexibility, balance, coordination, and strength.
Our office for physical therapy in Woodbury is always here and ready to assist you with your back pain! Visit our website for more information, contact us by calling 631-421-8700 or schedule an appointment with us right away. We cannot wait to help you get back to living a more comfortable, healthy lifestyle.
How Can Physical Therapy in Woodbury Help Prevent Injury?
When people hear the term physical therapy, it is often associated with treating an injury or pain. However, did you know that attending physical therapy- especially Island Sports physical therapy in Woodbury, could actually prevent injury and improve your health overall? Physical therapy has been known to have a multitude of benefits as physical therapists use a variety of methods to help you live your most comfortable and healthiest life!
Common Injuries That Require PT
We go through so many different motions each and every day, which may include sitting and working at a desk, exercising, and playing sports. Though we may not pay specific attention to our body placement or movements which may lead to discomfort throughout our bodies or slight injuries. The most common reasons a person may seek physical therapy in Woodbury include:
Neck pain/ lower back pain
Problems with balance or mobility
Common sprains and muscle strains
Sports-related injuries
Respiratory problems and more
Although these are just a couple of popular problems/injuries, most can actually be prevented by attending physical therapy in Woodbury to prevent these pains and discomforts before they even occur.
4 Ways Physical Therapy Prevents Injuries
Improve mobility and movement: Even if you're very active on a daily basis, yet are having trouble reaching your goals, this is most likely due to your lack of mobility. This simply means that you need to improve your flexibility. Flexibility refers to the ability of your joints to move in their full range of motion with no pain or discomfort. Here at Island Sports Physical Therapy, our trained physical therapists are here to work with you and give you specific stretches and exercises to target the areas you need the most improving your flexibility and mobility overall.
Avoid surgery: Surgery can be painful and expensive. Especially with all the resources available in today's day and age, it is important to explore all possible options, leaving surgery as your last resort. Physical therapy is an excellent avenue to go down before making a final decision. Some conditions can certainly be treated using non-invasive methods, especially physical therapy in Woodbury to prevent further injury and prevent surgery as best as possible.
Improve balance and prevent falls: When exercising at the gym, many people focus on strength and stretching, and balance exercises are often overlooked. The key to improving your balance is to create situations that challenge your balance. Our physical therapists will work closely with you while assigning specific exercises, often using special equipment to help your body adapt to change and improve your balance over time. Moreover, as you gain more strength and balance, fewer falls or injuries will occur.
Coping and managing old age: Over time, many of the body's prominent systems begin to break down. Additionally, conditions such as arthritis and osteoporosis are common with old age that provide new challenges when living our daily lives. Here at Island Sports Physical Therapy, we are dedicated to assisting aging adults and providing them with the right amount of care to properly and safely live out their lives. As well as education and prevention, simple exercises in geriatric rehabilitation include stretching, walking, and weightlifting.
Physical Therapy in Woodbury Can Help! 
Here at Island Sports physical therapy in Woodbury, our excellent team of physical therapists strives to work with each and every one of our patients, providing individual and specialized care, to ensure a more comfortable and healthier life. Make an appointment today to get started on your journey to a healthier life with less discomfort!
What Are The Different Types of Physical Therapy?
Physical therapy is the practice of using physical medicine to help improve a patient's mobility and function. Physical therapists help patients prevent or manage their injuries, achieve function, restore ability, and maintain long-term benefits. Because physical therapists can treat such a wide range of people and conditions, it is broken down into specialties so that you can find the right medical professional that is experienced in handling your specific complication. If you are looking for physical therapy in Woodbury, our staff at Island Sports Physical Therapy is ready to help you start feeling better today.
Different Types of Physical Therapy:
The practice of physical therapy is broken down into many specialties, and even more sub-specialties. However, there are certain specialties of physical therapy that are often the main focus. These main specialties include the following:
Pediatric:

This branch of physical therapy focuses on detecting, treating, and managing any issues, injuries, disorders, or diseases that affect the physical bodies of infants and children. This includes any problems associated with the muscles, bones, and joints of the patient. Pediatric physical therapists may also see adolescent patients as needed. Pediatric physical therapists help treat conditions such as cerebral palsy, torticollis, and spina bifida, as well as any acute injury a younger patient may be experiencing.

Geriatric:

Physical therapists specializing in geriatric care focus on complications that arise as patients naturally age. Such complications typically include arthritis, Alzheimer's disease, hip and/or joint replacement and complications, and osteoporosis. These physical therapists create specialized therapy programs to help their patients regain mobility and reduce pain.

Orthopedic:

Orthopedic physical therapists deal with complications within the musculoskeletal system. They manage and treat disorders and injuries, and they can assist with many surgical recoveries. If a patient has had complications or surgery affecting the muscles, joints, ligaments, tendons, or bones, then this type of physical therapy can assist. Examples of this include sports injuries, arthritis, tendonitis, fractures, and bursitis. 

Cardiovascular Rehabilitation:

These physical therapists deal with cardiopulmonary disorders and surgeries. The main goal of this type of physical therapy is to restore endurance and functional independence in patients. If you have recently had a heart attack or heart surgery, cardiovascular rehabilitation at our location for physical therapy in Woodbury can help expedite your recovery process. 

Neurological:

Therapists in this specialty work with patients who have neurological complications. Some examples of these complications include ASL, Parkinson's disease, cerebral palsy, spinal cord injuries, and/or stroke. These therapists work to reduce the effects of symptoms that may arise from these conditions, such as paralysis, loss of balance, and difficulty walking.

Sports:

Sports physical therapists help athletes to recover from injuries sustained on the field. They work to analyze the cause of the injury and determine a treatment plan to help athletes return to their full potential after suffering from an injury. Common injuries treated by sports physical therapists include ACL injuries, tendon tears, and both simple and compound fractures.
Contact Physical Therapy in Woodbury!
Physical therapists work to relieve many different types of ailments and symptoms experienced by a wide range of people. Because the field of physical therapy is so extensive and can benefit a large number of patients, physical therapists often specialize in treating specific issues or age groups to be able to better help their patients. If you require physical therapy in Woodbury, contact us us at Island Sports Physical Therapy and see how we can help you attain optimal wellness.  
Physical Therapy in Woodbury For Parkinson's Disease
Whether it be affecting you or a loved one, Parkinson's disease is a difficult disease to have to manage when it becomes a part of your life. Tight muscles, tremors, or difficulty balancing may be an everyday occurrence. At Island Sports Physical Therapy, our team of skilled physical therapists can help to improve the quality of life of those suffering from this condition. While it may not be the cure, our physical therapy in Woodbury can help to manage any movement issues and face this disease head-on with a personalized plan of attack centered around the patient.     
How Can Physical Therapy in Woodbury Help?
The main goal of physical therapy is to build strength, flexibility, balance, and coordination. Your physical therapist will execute an overall evaluation of your condition and determine the steps necessary to move forward for treatment. During your sessions, you may receive education on some of the following:
Avoid falls.

Get in and out of bed easier.

Go up and down stairs properly.

Stretch your muscles to improve range of motion.

Walk without shuffling.
Types of Physical Therapy for Parkinson's Disease:
At Island Sports Physical Therapy, we offer many different types of physical therapy in Woodbury that can help to better manage Parkinson's disease, including:
Amplitude Training

: Since Parkinson's disease causes movements to become progressively smaller, amplitude training may be done to combat this symptom. Training will consist of putting the body through a variety of exaggerated movements to open up any range of motion that may have been diminished due to this disease.    

Balance Work

: Balance and coordination are some other things that Parkinson's disease may affect and make difficult. Our team will introduce a variety of exercises to help in regaining this balance and allowing you to move around with more confidence and ease.
Strength Training

: Both age and Parkinson's disease can lead to a deterioration of strength. Physical therapy can be used as a means to regain any strength that has been washed away by this condition.

Stretching

: Parkinson's disease can cause muscles to tighten, making it difficult to walk and move around. A physical therapist can introduce a stretching regimen to help loosen these muscles and make movement a bit easier.     
Schedule an Appointment For Physical Therapy in Woodbury:
If you're looking for help in managing Parkinson's disease, the team at Island Sports physical therapy in Woodbury is here to help. Physical therapy is a great option when dealing with progressive disorders. By contacting us, you can take the first steps in managing this unfortunate condition today.  
Physical Therapy For Scoliosis
Scoliosis is characterized as the sideways curvature of the spine that most commonly occurs when an adolescent is about to go through puberty or undergoes a growth spurt. While this condition tends to impact only three to five percent of adolescents, seven in ten adults over the age of sixty have scoliosis. Adults are more likely to experience symptoms of scoliosis than adolescents. Among the most commonly experienced symptoms are back pain, fatigue, and loss of function. The team at Island Sports Physical Therapy is prepared to help you manage many of the common symptoms associated with scoliosis through the use of our physical therapy in Woodbury.
What Causes Scoliosis?
Doctors are not entirely sure what causes the most common forms of scoliosis, but it does seem to involve hereditary factors. Some of the more uncommon types of scoliosis can be caused by:
Neuromuscular conditions

Birth defects that affect the spine's development

Injuries to or infections of the spine
The risk of developing scoliosis can even vary based on age, gender, or family history. While both males and females tend to develop mild scoliosis at the same rate, females are often at a greater risk of their curvature worsening.
Do I Have Scoliosis?
To determine if a patient has scoliosis, a doctor may use what is known as The Cobb Angle. Invented by Dr. John Cobb in 1948, this method requires drawing lines parallel to the upper border of the upper vertebral body and the lower border of the lowest vertebra of the structural curve. Perpendicular lines are then drawn from these two parallel lines and this is known as the "angle of curvature." The minimum angle for scoliosis is an angle of ten degrees. For an angle between fifteen and twenty degrees, you may require physical therapy and regular check-ups to prevent the curvature from becoming more severe. For an angle between twenty and forty degrees, our physical therapy in Woodbury and a back brace will likely be necessary. Any angle greater than forty degrees may require surgery to link the vertebrae so the spine cannot continue to curve. 
What Can I Expect From Physical Therapy For Scoliosis?
Physical therapy in Woodbury has been shown to be beneficial in both reducing symptoms and improving the quality of life among those who suffer from scoliosis. Physical therapy for scoliosis tends to come in many different forms as each patient's case of scoliosis is different. Our physical therapy in Woodbury may include:
Breathing and functioning mechanics.

Using exercises to balance out the curve in the spine.

Teaching you how to incorporate anti-scoliosis postures into routine activities.

Performing involuntary exercises to train your brain and muscles to act in a different way.
It is important to retrain your brain to perform any involuntary motions that you already do that impact your spine. Your posture and other involuntary habits would likely need to be corrected through the use of physical therapy in Woodbury and you will begin to see improvements after your first few sessions. If your scoliosis is mild or moderate, do not wait for treatment. You could be running the risk of making your condition far worse.
Visit Physical Therapy in Woodbury Today!
Here at Island Sports Physical Therapy, we provide physical therapy in Woodbury as well as five other convenient locations on Long Island. Our team will work tirelessly to treat your scoliosis and help you avoid surgery, or even help you get back on track after surgery. Either way, Island Sports Physical Therapy will help you get on the path to improving your quality of life and getting you back to doing what you love. To learn more about us and how we can help, be sure to contact us today!
How To Manage Chronic Pain During The Summer Months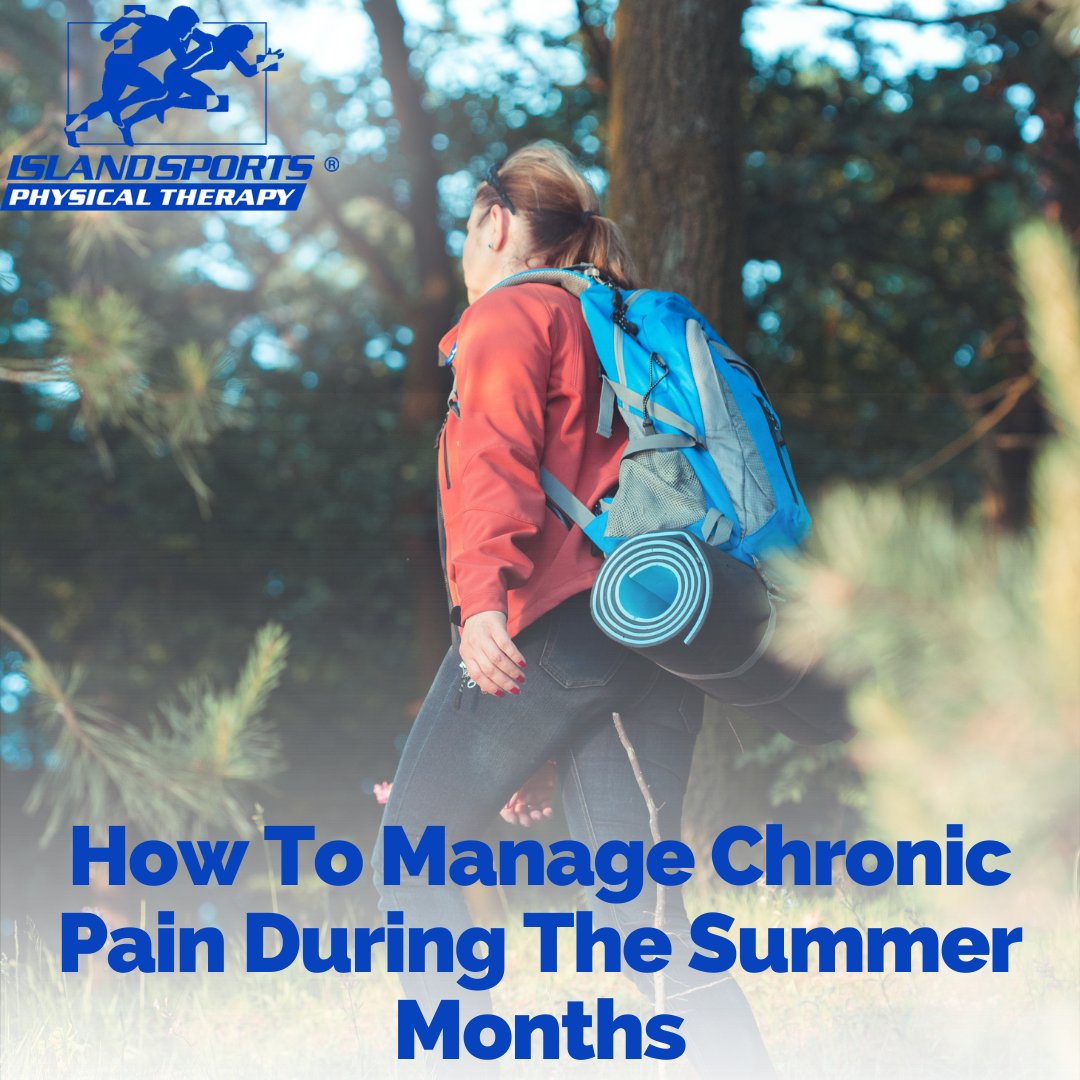 Chronic pain can significantly impact your quality of life, especially during seasons when the temperature rises. At Island Sports Physical Therapy in Woodbury, we understand individuals' challenges when trying to enjoy the summer while dealing with persistent pain. Continue reading for valuable tips and strategies to help you alleviate discomfort and make the most of the sunny season.
The Impact of Summer on Chronic Pain
The summer can bring relief and new challenges for individuals with chronic pain. The warm weather and increased sunlight can enhance mood and promote physical activity, which are beneficial for pain management. However, factors such as high humidity, changes in routine, and increased social engagements can also exacerbate symptoms and make it harder to cope.
Tips for Managing Chronic Pain During the Summer
Stay Hydrated

– Proper hydration is crucial for overall health and can significantly impact pain levels. During the summer, drinking adequate water is essential to prevent dehydration, which can exacerbate pain symptoms. 

Prioritize Rest and Relaxation

– While summer often brings a flurry of activities, it's essential to prioritize rest and relaxation to manage chronic pain effectively. Set aside time each day for self-care activities that promote relaxation, such as meditation, deep breathing exercises, or gentle stretching. Incorporating these mindful practices into your routine can help reduce stress levels and alleviate pain symptoms.

Manage Temperature Sensitivity

– Chronic pain patients often experience heightened sensitivity to temperature changes. During the summer, extreme heat or cold air conditioning can worsen pain symptoms. Ensure your living environment remains at a comfortable temperature by using fans, air conditioning, or heating devices as needed. Consider wearing lightweight, breathable clothing to regulate body temperature effectively.

Seek Professional Help

– If chronic pain overwhelms your daily life, don't hesitate to seek Island Sports Physical Therapy in Woodbury. Consult with our physical therapist who specializes in pain management. They can provide personalized treatment plans, recommend specific exercises and techniques, and offer valuable advice tailored to your unique needs.
Contact Us
Managing chronic pain during the summer months requires careful planning and attention to your body's needs. By following the tips provided in this article, you can navigate the sunny season with greater ease and enjoy the activities you love while minimizing pain. Be sure to contact Island Sports Physical Therapy in Woodbury today to learn more and request an appointment!
What Spine Injuries Require PT?
Spine injuries are very serious and can be life-altering. These spinal injuries require proper recovery from Physical Therapy in Woodbury to prevent further damage and get the patient back to their normal, everyday life quicker. Physical therapy is a great treatment option for many spinal injuries because it helps improve strength, flexibility, range of motion and relieve pain. Our physical therapists at Island Sports Physical Therapy have years of experience treating spine injuries and helping their patients find relief. If you are looking for Physical Therapy in Woodbury, then Island Sports Physical Therapy is the place for you! Continue reading below to find out what spine injuries require physical therapy.
What are common spine injuries treated with Physical Therapy in Woodbury?
Some of the most common spine injuries that require physical therapy are:
Whiplash

Whiplash is a neck injury that is a common injury in automobile accidents. It occurs when there is forceful, rapid pressure or impact on the neck. This injury causes a lot of neck pain and stiffness, making everyday tasks difficult. Physical therapy can help loosen up the neck and relieve pain and tension. It can also improve the range of motion and flexibility in the neck.

Osteoporosis 

Osteoporosis is a condition in which the bones become weak and brittle. Osteoporosis causes pain, immobility, and loss of strength. Physical therapy strengthens the spine, improves posture and alignment, builds muscle, and improves balance.

Degenerative disc disease

Degenerative disc disease occurs when changes in your spine cause pain. Spinal disks can break down over time which causes pain and hinder spinal mobility. The pain is worse when sitting, bending, lifting, or twisting. Physical therapy is used as a treatment to increase neck, spine, and back flexibility to reduce pain.

Spinal fractures

A spinal fracture is when there is a dislocation in the spine, typically caused by trauma from car accidents, sports, or a fall. Spinal fractures are treated with physical therapy to strengthen the injured area through stretches and strength training exercises.
Physical Therapy in Woodbury is used to treat a variety of spinal injuries because physical therapy improves strength, flexibility, and range of motion and prevents future injury.
How can Island Sports Physical Therapy help?
At Island Sports Physical Therapy, we offer Physical Therapy in Woodbury to help our patients recover from injury. Our team is dedicated to helping our patients recover and prevent future injuries. Our specialists will work with the patient to develop a treatment plan that is best suited for their injury, and efficiently help them reach their desired results. Our physical therapists use passive and active therapy techniques for patients on the road to recovery. Some of these techniques include:
Passive:

Manual therapy

Heat therapy

Ice therapy

Ultrasounds

Active:

Strength training

Stretching

Therapeutic exercises
Spine injuries can cause lifelong damage if they are not treated properly. If you are interested in Physical Therapy in Woodbury, Island Sports Physical Therapy is the place for you! To book an appointment, contact us today!
Elevating Your Physical Well-being
Are you searching for a reliable and expert physical therapy clinic in Woodbury? Look no further than Island Sports Physical Therapy. Here we will explore why Island Sports Physical Therapy is the go-to clinic for exceptional care and personalized treatment plans. Discover how our extensive experience, expertise, and commitment to your overall health make them the ideal partner on your journey to optimal well-being.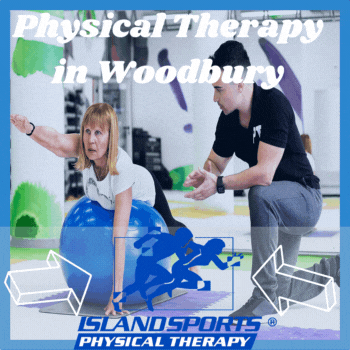 Expertise and Individualized Treatment Plans
At Island Sports Physical Therapy in Woodbury, you'll find a team of experts who understand the complexities of the human body and the importance of individualized care. Whether you're recovering from an injury, managing chronic pain, or looking to enhance your sports performance, our skilled practitioners will tailor a treatment plan specifically for you. By incorporating various techniques, such as manual therapy, hands-on stimulation, and personalized exercises, they strive to optimize your outcomes and help you achieve pain-free living.
Comprehensive Services for Various Conditions
Island Sports Physical Therapy offers comprehensive services to address a wide range of conditions. If you're experiencing neck pain, low back pain, or discomfort in your spine, our orthopedic specialists will conduct a thorough evaluation to identify the root cause. With our extensive experience and remarkable outcomes, they will guide you through a personalized treatment plan that aims to relieve pain, strengthen your body, and improve overall functionality. Whether you're an athlete recovering from a sports injury or an individual frustrated by a chronic disorder, Island Sports Physical Therapy is equipped to support your needs and help you regain control of your physical and mental well-being.
PHYSICAL THERAPY IN WOODBURY
When it comes to physical therapy, Island Sports Physical Therapy in Woodbury stands out as a remarkable choice. Our exceptional expertise, individualized treatment plans, and commitment to your overall health set them apart as a leading clinic in the field. By addressing your unique needs and pairing them with our extensive knowledge and hands-on approach, we strive to deliver optimal outcomes and ensure your journey to pain-free living. At Island Sports Physical Therapy in Woodbury, your well-being is our top priority. Don't hesitate to request an appointment today and take the first step towards a healthier, pain-free life. With our exceptional care, extensive experience, and commitment to your overall health, they are here to guide you on your path to optimal physical performance and well-being mn.
FREQUENTLY ASKED QUESTIONS ABOUT PHYSICAL THERAPY IN WOODBURY
–
What are the different types of physical therapy?
Physical therapy can be broken down into six different areas. They include pediatric, geriatric, vestibular rehabilitation, neurological, orthopedic, and cardiovascular/pulmonary PT.
What are the benefits of physical therapy after surgery?
After going through surgery, PT can help restore the normal movement in your joint(s), build up the strength in your joint(s) and muscles, bring pain relief, reduce swelling, and increase circulation.
How Can Island Sports Physical Therapy in Woodbury Help?
Physical therapy is a non-invasive treatment that can be used to both evaluate and treat injuries, disabilities, diseases, or conditions. Our team is equipped with state-of-the-art equipment and trained professionals who are determined to help you reach you goals of recovery.
PLEASE USE THE FORM BELOW TO SEND US AN EMAIL:
By Submitting This Form, You Are Consenting Us To Retain Your Information For Further Communication.
Your Information Is Not Shared With Any Unaffiliated Third Parties.
See What Our Patients Have To Say!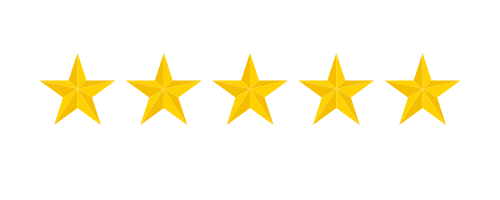 I had total hip replacement on February 16, 2021 and was very much out of sorts. After 3 weeks at home it was off too Island rehabbing 3X a week. Rob Ciani is top notch and really gave me the care I needed. All in all a great facility with awesome staff. If you need PT than look no further! – Len H.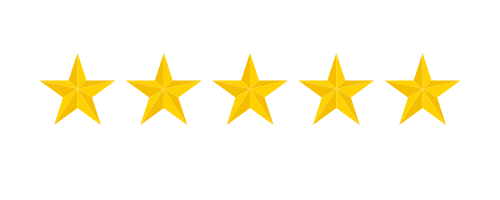 The care and concern at Island Sports is the best I have ever experienced. They take their time to explain what they are doing and how it may help you. – Rich F.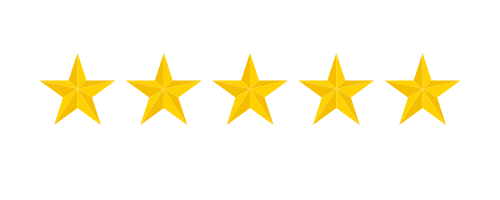 Robert Ciani is the most amazing PT director. He can read your face and know what need. he directs a team of caring Knowledgeable team. Here are there names of some I have worked with Andrew, Charlie Derisory, Stacy Riley aides John, Kevin J and Darlin and Renee the receptionists kind and willing to find an appointment for you.
It's clean and friendly!!! – Gloria G.