Island Sports Physical Therapy in Smithtown NY
ABOUT US
Island Sports best Physical Therapy Smithtown, New York on Long Island is clean, well-equipped and conveniently located. ISPT has been serving many local communities such as Nesconset, Hauppauge, Lake Grove,  Ronkonkoma, Smithtown and St. James. Island Sports Physical Therapy in Nesconset prides itself in providing a very nurturing experience for patients. We dedicate ourselves to personalize attention throughout your rehabilitation. Our staff is friendly and supportive to all your needs. Patients of all ages, from children to our geriatric population will find ISPT of Nesconset accommodating to their needs.
MEET OUR SMITHTOWN PROVIDERS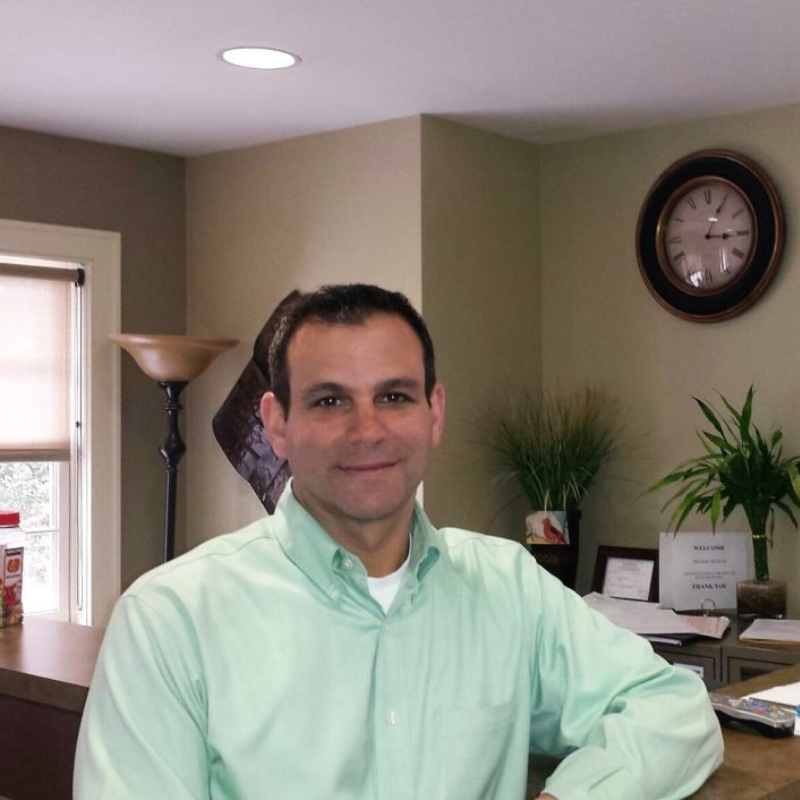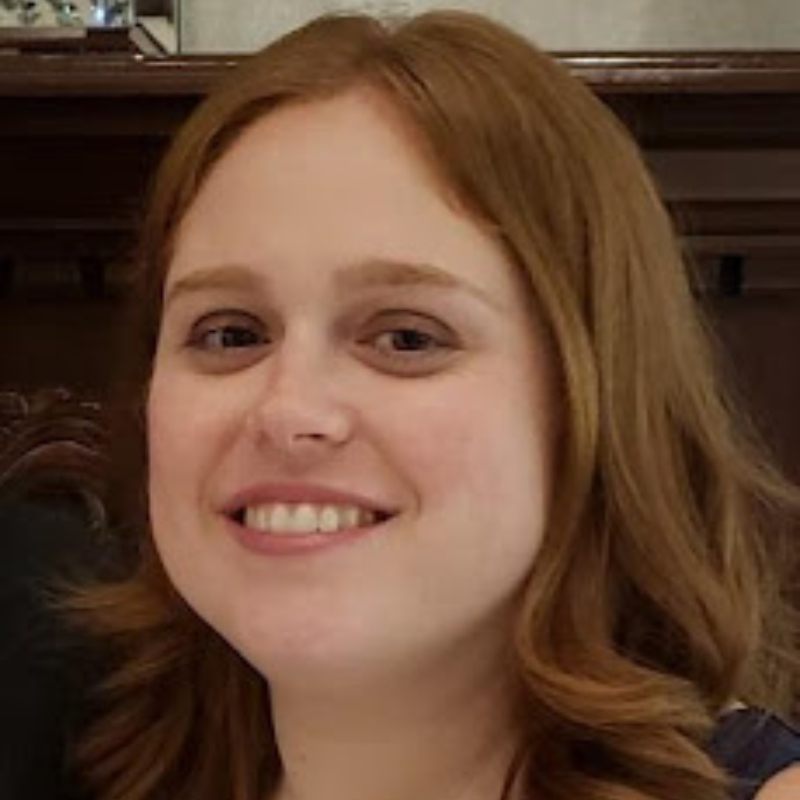 Contact Our Physical Therapist In Smithtown NY
176 Smithtown Blvd
Nesconset, NY 11767
Dan Donato, P.T. Director
Email: ISPTDan@optonline.net
Flexible and convenient hours. Mornings, Evenings, & Saturdays
| | |
| --- | --- |
| Monday | 8:00 am – 8:00 pm |
| Tuesday | 9:30 pm – 8:00 pm |
| Wednesday | 8:00 am – 8:00 pm |
| Thursday | 9:30 am – 8:00 pm |
| Friday | 8:00 am – 1:00 pm |
| Saturday | 8:00 am – 12:00 pm |
| | |
Services Available AT Island Sports Physical Therapy in Smithtown
Neck Pain At Our Physical Therapy Clinic
COMMON CAUSES OF NECK PAIN
When it comes to neck pain, many culprits can be to blame for stimulating this discomfort. This should be expected, as everyone from athletes to stay-at-home parents can be subjected to the issue. However, no matter what the cause, our team will work diligently to correct the problem. Below are just some of the catalysts that can cause neck pain to develop:
Muscle strains.
Joint issues.
Nerve compression.
Experiencing trauma to the neck.
Conditions such as arthritis.

WHEN TO SEE A DOCTOR
As previously stated, sometimes neck pain will go away on its own. Just because you slept wrong the night before and woke up with pain doesn't mean a trip to our facility is warranted. However, when you notice neck pain lasting longer and becoming a more regular part of your life, you shouldn't wait to seek care. Getting treatment sooner rather than later will eliminate the chances of permanent damage taking place. Those dealing with any of the below symptoms should seriously consider scheduling an appointment with us for physical therapy right away:
Severe pain.
Pain that does not subside after days of rest.
Pain that begins to spread down your arms or legs.
Headaches, numbness, weakness, or tingling sensations accompany the pain.
Being unable to turn your head from side to side.
Limited range of motion and flexibility
WHAT IS PHYSICAL THERAPY?
Due to physical therapy's nature, many doctors will have patients receive this form of care as the first resort for treatment. Physical therapy in Smithtown is non-invasive and utilizes therapeutic stretches and strengthening exercises to promote healing in the affected area's structural and supportive tissues. By working with our team, you can find your neck pain relieved without requiring invasive treatments. It also increases the likelihood that neck pain does not become a recurring issue.
THE BENEFITS OF WORKING WITH ISLAND SPORTS PHYSICAL THERAPY 
When faced with pain or an injury, patients should always seek out the treatment methods that offer the most benefits. That is one of the many reasons physical therapy is so popular. This form of treatment houses a plethora of benefits and can help patients dealing with all types of ailments get back to full strength in the recovery process and get you back on the field. Should you decide to seek physical therapy in Smithtown for your neck pain, expect the following to take place:
Elimination of pain.
Improving flexibility and range of motion.
Regaining strength.
Increase the potential of avoiding surgery.
key to a successful recovery
injury prevention or condition from recurring.
WHAT IS PHYSICAL THERAPY?  
Physical Therapy is an activity-based form of treatment that utilizes therapeutic stretches and strength exercises to help the affected area heal within. While some people may find it counterintuitive to move around while you're hurt, physical therapy is a proven treatment. Our team that offers physical therapy in Smithtown at a nearby location will perform a full assessment of your injury to determine your current level of physical output. Then, we will teach you how to perform the exercises needed to make a full recovery and relieve pain for best results at our smithtown facility in suffolk county!
WHAT CAN IT TREAT?
Physical Therapy in Smithtown is a great option for patients who have been injured and need help rehabilitation plan so they can return to their normal life. Many doctors will recommend physical therapy when a patient is dealing with specific problems such as:
Muscular strains and imbalances.
Ligamentous issues.
Balance disorders.
Neuro-muscular disorders.
Physical developmental problems.
Sports injuries.
General pain.
WHY CHOOSE PHYSICAL THERAPY IN SMITHTOWN?
With new advancements being made in the medical community seemingly every day, it stands to reason that there are numerous treatment options you can explore when faced with a problem. However, physical therapy is often a great way to avoid potentially addictive pain medications as well as surgical intervention. At Island Sports Physical Therapy, our team knows the many benefits that this form of care can bring. Some of the many benefits of physical therapy include:
It is non-invasive.
Reduced or eliminated pain.
Restored strength.
Improved flexibility and range of motion.
Patients play an active role in their recovery.
ARTHRITIS AND JOINT PAIN
Osteoarthritis and Rheumatoid Arthritis are some of the most common types of arthritis. Osteoarthritis stimulates from wear-and-tear damage to your joint's cartilage. The ends of the bones are cushioned with cartilage and are there to help avoid friction of the bones. Once the cartilage is damaged enough, the cushion will no longer be there, which would lead to the bones grinding against each other. Osteoarthritis also affects the entire joint, where deterioration and inflammation can transpire over time.
Unlike Osteoarthritis, rheumatoid arthritis causes the body's immune system to attack the lining of the joint capsule, causing the lining to become swollen. The disease process of rheumatoid arthritis can eventually destroy cartilage and bone within the joint. Arthritis or joint pain can occur from natural wear-and-tear over time or from an injury. If you believe you may have arthritis or joint pain, contact us at Island Sports Physical Therapy in Huntington, NY.
CAN IT BE PREVENTED? 
You cannot always prevent some cases of arthritis or joint pain. Sometimes getting older in age, gender, or family history can create the cause of arthritis and joint pain being unavoidable. There are a few healthy habits you can adjust to if you want to attempt to prevent future joint pain, such as:
Eat healthily
Eating fish may be able to lower the risk of rheumatoid arthritis. Most fish give off the nutrient of omega-3 fatty acids.
Exercise
Exercise can strengthen your muscles and joints and also alleviate the stress from being placed on it.
Maintain your weight
Being overweight can become weight bearing on the knees, therefore creating joint pain.
Protect your joints
Use the proper techniques to lift, bend, sit, run, etc., so a strain in your joint does not occur.
Avoid injury
Try not to hurt yourself. Injuries can cause damage or quicker wear-and-tear on the joints.
Visit your primary care physician.
If you do think you have developed arthritis or feel joint pain, reach out to your physician to find a resolution so pain or injury does not get worse.
FROZEN SHOULDER
Many people who suffer from frozen shoulders have constant pain, enabling them to move. When you come to Physical Therapy in Smithtown we will help you in different ways. For example, we can teach you various range-of-motion that will help you move your shoulders. The more you exercise for your frozen shoulder, the quicker you will see improvements. Frozen shoulder symptoms will get worse if you do not get the treatment on time.
SYMPTOMS:
Freezing Stage- Your shoulder is causing pain constantly and due to that, you are not able to move your shoulders.
Frozen Stage- Your might not be in pain a lot during this time but your shoulders might be becoming inflexible.
Thawing Stage- Your shoulders tend to move around and you see improvements.
RISK FACTORS WITH FROZEN SHOULDER: 
Many risks cause your frozen shoulder injury, making your life difficult. Those risks include the following:
Age- People who are older than 40, mostly women, tend to have frozen shoulders. Rotator cuff
Reduced Immobility- If someone has a frozen shoulder they might be at risk of doing their daily activities.
Systemic Disease: If people have certain types of health issues they are most likely to have frozen shoulders. For example, if a person is diagnosed with Diabetes, Overactive Thyroid, Underactive Thyroid, Cardiovascular Disease, Tuberculosis, and Parkinson's disease.
Things To Avoid When You Have a Frozen Shoulder:
Cleaning
Cooking
Cannot eat by yourself
Constantly need an assistant to do something
Drive
At Island Sports Physical Therapy your frozen shoulder should get treated on time. You must make an appointment with us so we can help you improve. Untreated issues will only be worse by making your condition even worse. Loss of mobility can cause some other serious issues that can put your health more in danger. Many patients are unable to move; therefore they might have a chance of falling from the bed if they cannot reach something. The conscious ignorance of your frozen shoulder may affect your mood, thinking, and behavior.
PHYSICAL THERAPY AFTER A MENISCUS TEAR
Knee injuries are commonly an athlete's worst nightmare when it comes to physical activity and sports. Knee injuries, when more severe, can require surgery, months of rehabilitation and are subject to reinjury in the future. For these reasons, knee injuries are some of the most frustrating and debilitating injuries an athlete can sustain. Our staff members are extremely knowledgeable about treating patients and get stronger to help improve and achieve your everyday activities.
You may have heard of a meniscus tear, as it is a more common knee injury that occurs during physical activity and sports—the meniscus tears when the knee twists forcefully, causing certain tissues in the knee to tear. When someone tears their meniscus, they often experience immediate pain in the affected area. They will also commonly experience swelling, stiffness, and loss of range of motion in the knee. If you do tear your meniscus, you may be curious as to what treatment methods and means of repair exist to fix the damage. If you've experienced a meniscus tear and are in need of physical therapy in Smithtown, NY, contact us at Island Sports Physical Therapy for the most trusted and professional care you can receive.
WHAT IS A MENISCUS REPAIR?
Meniscus tears vary in severity, type, and treatment methods. Not all tears are exactly the same, and neither are the people who experience them. While some meniscus tears have the ability to heal on their own with rest and rehabilitation, others require medical intervention. Some meniscus tears will require surgery in order to ensure that the healing occurs properly and in a way that will allow for the athlete to continue physical activities and prevent future injury.
During a surgical meniscus repair, the surgeon will open up the affected area surgically to assess the extent of the damage to the cartilage. One method the surgeon may take is to actually sew the pieces of torn cartilage back together in order to promote the healthy healing process after the surgery. This method reinforces the healing process and supports the body's natural healing process. They may also decide to remove the damaged pieces that are no longer viable for healthy knee function.
There are many benefits to having your knee surgically repaired after an injury to your meniscus. The repair can help ensure that you can regain the strength and stability to continue to perform in the physical activities you engage in, whether it be work or sports. The surgery can help to reduce pain, improve your range of motion, and slow down the process of arthritis should it begin to develop in your knee post-injury. After a period of rest and physical therapy in Smithtown, patients are likely to make a full recovery. For more information on meniscus tears and the repair process, click here.
CONTACT US
At Island Sports Physical Therapy, it is important to us that our patients are properly taken care of and experience a rehabilitation process that they are comfortable with and helps them achieve their personal goals. Should you sustain an injury such as a meniscus tear, you may be in search of physical therapy in Smithtown, NY.
At ISPT, we understand the importance of physical activity to athletes. Your physical abilities are directly related to your happiness, life satisfaction, and health. That is why we commit ourselves to treat every patient with the attentiveness and care that they deserve. Should you tear your meniscus and find yourself in need of physical therapy in Smithtown, please contact us at Island Sports Physical Therapy. Visit our website for more information on the services we provide, and read testimonials from our countless happy clients.
Frequently Asked Questions
WHAT ARE SOME GOOD STRETCHES TO HELP WITH MY BACK PAIN?
As you get older your spine will begin to go through degenerative changes that may cause you some pain or discomfort. By making small lifestyle changes, like making extra time to stretch, can go a long way. A few you can try are a rotation stretch, sideways bending, and hamstring stretches.
HOW CAN I RELIVE MY BACK PAIN ON MY OWN?
One of the most effective ways to relieve your back pain come from applying heat and cold directly to an injury or possible strain.
WHAT MEDICATIONS CAN I TAKE FOR BACK PAIN?

Nonsteroidal Anti-inflammatory drugs (i.e. ibuprofen, Asprin, Naproxen, Ketorolac), Analgesic (i.e. acetaminophen), Muscle Relaxants, Narcotics can all be recommended for back pain relief.
WHAT ARE THE DIFFERENT TYPES OF PHYSICAL THERAPY?
Physical therapy can be broken down into six different areas. They include pediatric, geriatric, vestibular rehabilitation, neurological, orthopedic, and cardiovascular/pulmonary PT.
WHAT ARE THE BENEFITS OF PHYSICAL THERAPY AFTER SURGERY?
After going through surgery, PT can help restore the normal movement in your joint(s), build up the strength in your joint(s) and muscles, bring pain relief, reduce swelling, and increase circulation.
HOW CAN PHYSICAL THERAPY HELP?
Physical therapy is a noninvasive treatment that can be used to both evaluate and treat injuries, disabilities, diseases or conditions for your wellness.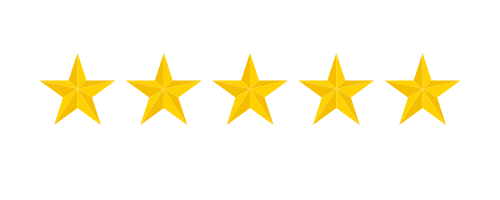 My first experience at Island was very positive. Dianne, Dan, Josh, and Jasmine were all wonderful. Attentive, thorough, compassionate. Especially since I was in a lot of neck and arm pain. Dan, the owner, makes an extra effort to get to know each patient I noticed. Usually I want the quick fix & don't want to bother with the time & effort that p/t requires but it really did help a lot. First good night sleep in about 3 months after just the 1st visit. I look forward even more results & would definitely recommend. They play good music and it's a very nice relaxing, laid back atmosphere. I highly recommend them!! – Christine F.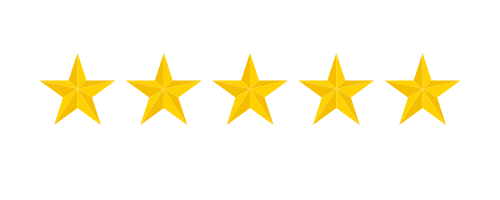 I have been going to Island Sports Physical Therapy in Nesconset for the past couple of months, after having ankle surgery. Dan, Dyan, Sandra and the rest of the staff are all amazing! Everyone is really personable and kind, with a genuine interest in your healing and recovery! I have noticed a significant improvement in my ankle, since the beginning of my p/t sessions! I would highly recommend ISPT in Nesconset to everyone! Thank you very much!♡ – Ellen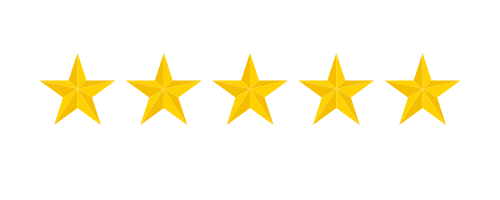 It is a pleasure seeing Dan and his team 3 days a week. They are very organized and well trained. You are not just another patient but you are part of the Island sports therapy family. I just finished my second week after having a total reverse shoulder replacement and have noticed a huge improvement after only 6 visits.. I would highly recommend my family and friends that would need to have any PT to go see Dan and his team you won't be disappointed. – R.F.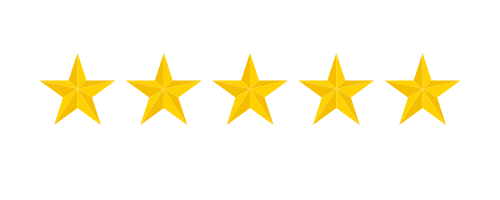 I have had several occasions to use ISPT services including rehabilitating two surgeries and I have never been disappointed. Dan is an experienced, talented therapist and my results have always exceeded my expectations. The staff is friendly and accommodating. The office is clean, comfortable and stocked with all the latest equipment. If you need physical therapy, this is the place to go. – Michael B.