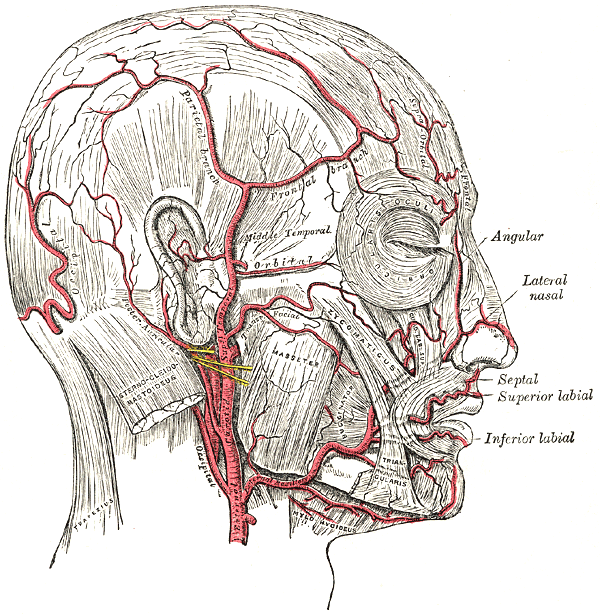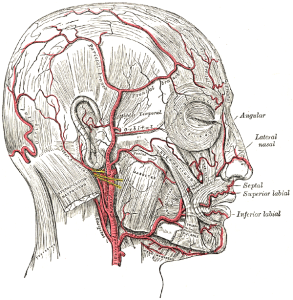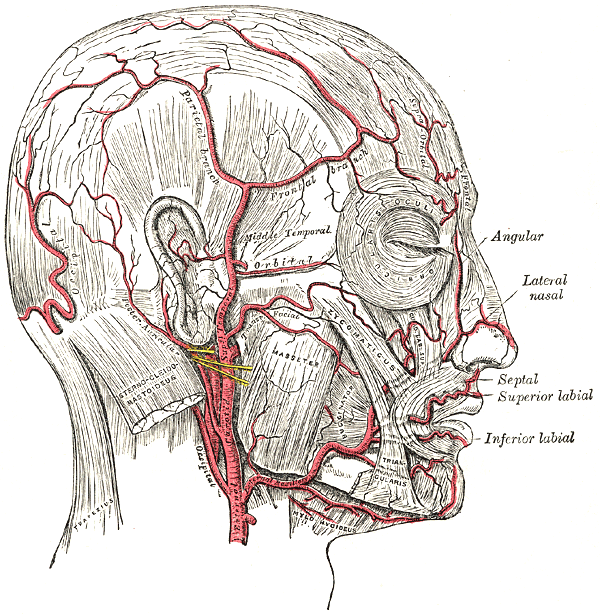 Physical Therapy for Nerve Problems
Island Sports Physical Therapy has serviced Long Island since 1985 and offers a multitude of services to help treat your pain. One of the services offered is facial nerve problems. There are many different facial nerve conditions that cause facial pain that we can treats.
There are many reasons why someone would suffer from dull or acute facial pain. Some of the reasons might be trigeminal neuralgia, multiple sclerosis, tumors, bell's palsy, or other underlying conditions. All of these conditions can limit the function of your facial nerves causing facial pain. Going and receiving treatment once you notice facial pain in important because damaged facial nerves can affect your facial movements. Physical Therapy can help you to regain facial muscle movement.
From your physical therapist you should expect an assessment of your facial pain to make sure they fully understand your symptoms and conditions. Next, they will start to discuss with you various treatment options and exercises that you can do daily at home to continue improving. Some of the exercises that you may do together are stretching, massages, and relearning of the basic facial movements. Not all exercises are acceptable for every condition so you must consult your PT before adding to any physical regimen.
With 6 convenient locations, Island Sports Physical Therapy and treats many conditions including facial nerve pain.
Physical Therapy in Coram
If you are suffering from chronic pain or have suffered from an acute injury that you need to get back to full strength, then physical therapy is for you. The benefits of physical therapy are endless and will help you live your life pain-free as well as stress-free because you won't have to worry about certain restrictions on daily activities. Physical therapy is one of the most important things you can do to get your life back on track. If you live in the Coram, New York area, Island Sports Physical Therapy is available to serve you.
First and foremost, the biggest benefit of physical therapy is the reduction and in some cases, elimination of pain. When you get to therapy, your therapist will evaluate and assess your bodily conditions and then determine what exercises will be necessary for you. The therapist will also use a variety of manual therapies that include joint and soft tissue mobilization or treatments such as ultrasound, taping, or electrical stimulation. The combination of exercise and these hands-on therapies will help bring back muscle and joint function as well as prevent pain.
Another great benefit is that physical therapy can help avoid surgery. Through various therapeutic treatments, a physical therapist may be able to promote pain and reduce inflammation in order to prevent the need for surgery. If you do require surgery though,  PT is helpful during the pre-surgery process in that your recovery time after surgery will be shortened as your supportive muscles and joints will be stronger. Physical therapy will also help improve mobility as well as increase balance and prevent falling. Also, as  you get older, mobility and balance become vital as one fall can alter your life. Physical therapy will help eliminate the fear of falling with exercises that strengthen your muscles so that in doing so, your confidence will be restored and you can continue with your daily life without as many restrictions.
Physical therapy in many cases is beneficial; it can help improve the pain you are feeling as well as teach you how to work around it. Our therapists will help give you advice on how to prevent other injuries. If you live near Coram in Suffolk County, New York, Island Sports Physical Therapy is available to help you with your physical therapy needs. Call us today!
Although track and field is mainly running, it is important to keep the entire body conditioned during the off seasons. Strength and conditioning is important in track and field because the athlete that is in the best shape and most prepared should win. It is impossible to have a weak upper body and throw the shot put far, it is also impossible to be generally weak and undynamic and run the hurdles the fastest. When an athlete is lacking strength and conditioning, an athlete usually suffers technique. This is champions are made in the off-season.
Three important parts to keep in mind while training during the off season is strength training, training on the track, and thinking about your diet.
Muscular endurance is important for track for your body to get through intense training drills and practice in general. Since practices can be long and draining, it is hard to get in the weight room during season, so off-season is the perfect time to get in the weight room and put in extra work. Weight training can also improve your body for season to prevent aggravating injury during season. Weight training will make muscles stronger and less likely to be pulled. Squats and calf raises are advised for the lower body and bench press and upright rows are suggested to strengthen the upper body.
It is important to stay on the track even during off seasons. The ideal off-season track workout is starting with a low intensity run as a warm up.  After the warm-up move to interval drills. Interval drill would be jogging at a light speed for 30 seconds, build up the job to a 20 second moderate pace, finish up the minute with a 10 second full speed burst.  It is advised to repeat this interval drill for three to five minutes with a 45 second rest period in between each set.
One last key to maintaining your fitness for season is watching your diet. Plenty of protein, fish, fruits and vegetables along with staying hydrated will help you during and after your intense training sessions.
If you need any help coming up with an off-season training program, Island Sports Physical Therapy has fitness programming and would love to help you prepare for your upcoming season. For a fitness plan, or for any physical rehab, call 631-462-9595, or log onto our website www.islandsportspt.com and make an appointment for any of their 6 convenient locations across Long Island.
Cycling Safety
Cycling is a great mode of transportation if you are traveling locally; it is also a great form of exercise. Whichever reason you are cycling, it is good to practice safety methods because there are a lot of potential risks involved.
Cycling incidents often happen as a result of a crash with other cars on the road. Not being aware of your surroundings when driving can open you up to the possibility of potential injuries. Avoid wearing headphones as they inhibit your ability to react to changes in road conditions resulting from traffic. Cycling accidents are also caused by the conditions of the road including conditions due to weather. One of the other most important things to do when cycling is to wear a helmet at all times, this is a precautionary measure to take because if you do happen to fall or get in an accident you'll at least have some protection of your head. Also one of the best ways to stay safe when cycling is to simply obey the rules of the road and avoid aggressive riding. If you need to cycle at night, make sure you are riding in properly lit areas as well as have reflectors on your bike. Wearing fluorescent clothing that is easily visible at night is also a great safety precaution.
Prior to cycling, it is important that you stretch. Dynamic stretches will prep your muscles for the tasks at hand. Whether it's some jumping jacks or walking lunges, stretches will help warm-up your muscles and help you to avoid injury. If you notice any pain or discomfort during your bike ride it is important to seek out medical attention immediately. Often catching an injury early gives you a better prognosis in the long run. At Island Sports Physical Therapy, our physical therapists can help evaluate your pain and provide a course of treatment so that you can cycle pain-free.
Cycling is a great thing all around for your own health as well as creating fewer carbon emissions by not driving a car. As long as you respect the rules of the road and everyone else on it and take the proper precautions for protective equipment your chances of getting into an accident are greatly reduced and will be able to have the most enjoyable experience while cycling.
With 6 locations in the Long Island area in both Nassau and Suffolk Counties, Island Sports Physical Therapy is here to serve you. Contact us to make an appointment today!
Lyme Disease Prevention
Lyme disease is a common worry during the late spring and summer months. Living on Long Island, especially out on the east end where it is heavily wooded in many areas, the concern of a rogue tick leaching itself onto you, or even your child is very real. Residents in the Northeastern states, the Mid-Atlantic states and in the upper midwest region are at a greater risk than any other region of coming into contact with Lyme disease.  
Island Sports Physical Therapy (ISPT), serving the residents of Nassau and Suffolk counties since 1985 wants you to be prepared this summer to avoid getting Lyme disease. Some of the symptoms associated with Lyme disease fall under flu-like symptoms, red expanding skin rash, Bell's Palsy (facial muscle weakness), severe headache and nerve stiffness, fainting, shortness of breath, heart palpitations, shooting pains, pain/swelling in large joints, and light headedness.  
According to the CDC (Center for Disease Control) in Atlanta, about 300,000 infections of Lyme disease occur each year. Lyme disease is spread through the bite of one infected tick. The tick that is most commonly associated with spreading Lyme disease is called the black legged tick.
The black legged tick is most commonly found anywhere through the eastern seaboard and like many ticks, can be found in humid environments with thick vegetation.
It is almost summer time and odds are you want to be spending the majority of your time outdoors and enjoying Summer activities and long nights outside around a campfire. So what are some steps that you can take to make sure you can avoid getting a tick bite? For starters, the CDC recommends that you use repellent that contains 20% or more DEET (diethyltoluamide) the most common, active ingredient in insect repellent. When applying insect repellent, focus it more on your legs and clothing. Do not get it on your hands, face or in your eyes.
You should also perform daily tick checks at the end of every day or outdoor activity on yourself and children. Areas you want to pay close attention to are under the arms, in and around the ears, inside the belly button, back of the knees, in and around all head and body hair, in between the legs and around the waist.
If you are hiking, playing in the backyard, or in an area with thick vegetation, try and avoid walking through bushes or grass that is above ankle height. If you do, a good technique is to wear your socks around your pant legs or pull them all the way up to your mid-calf section. As much as we want to wear flip flops or sandals during the summer month, it is always a good idea to wear sneakers with socks when doing outdoor activities to avoid a rogue tick attaching itself to you.
ISPT wants you to have a happy, healthy and safe summer. So start your summer off right, avoid any risk of coming into contact with Lyme disease and take the necessary precautions in order to assure you or your children do not develop the risk of Lyme disease.
Spring Sports Safety
Spring is here! It may not have been the winter that we had the previous year, but the long, cold winter months have kept us locked inside the house, and it's time to get rid of that cabin fever and get back to being healthy and active! Spring is a very popular sports season and is a time for athletes to get back in shape and for us non-athletes to shake out the winter blues and get the body moving again.
Safety, however, is of utmost importance when playing, especially for younger athletes. Concussions can cause both short and long term issues, and sprains, tears, and even breaks can be common amongst the many sports popular during the Springtime. Baseball, soccer, lacrosse, and golf are some of the most played sports in March through June, and it is best to keep yourself safe so you can be on the field for the whole season!
Baseball may not be our national pastime, but it is still immensely popular at all ages, from Tee-Ball to your beer softball league. The biggest concern for baseball is concussions. The dreaded line drive back to the pitcher is one of the scariest plays in sports, and it is always best to use precaution and stay alert in the field. Although there seems to be a lot of standing around, baseball involves short bursts of speed and intensity, and your body must be stretched out properly to avoid any sort of strains or pulls.
Soccer is another common spring sport and can be a great way to stay healthy and active, but soccer players run the risks of a multitude of leg injuries due to the constant motion, so it is always advised to be well stretched out. Lacrosse is another sport where contact is a concern, and it is best to make sure all of your equipment is working. Golf is very popular for those who are older or do not have the time to play an organized sport, and you can keep yourself on the links by using proper swinging techniques so not to throw your back out.
Island Sports Physical Therapy wants to make sure you stay safe during this sports season, so be sure to always make sure you are doing your best to avoid injury.
How to Do a Proper Warmup/Cooldown When Exercising
Exercising is a great physical activity, but it is just as important to warm up before and cool down after you perform your exercise as it could even help prevent you from injury. Warmups and cooldowns are also said to improve athletic performance, although there is no actual evidence. There is some controversy to these exercises, but they also don't pose any risks to the user as well. Some people don't prefer to do them because it takes time the hat some don't have, but all it takes is a few extra minutes that could help you out in the long run.
Warmups usually involve performing the activity you are about to do at a slower pace and with reduced intensity. Warming up before the main exercise gets the body's cardiovascular system working, and it also dilates the blood vessels ensuring that the muscles are well supplied with oxygen, and ready to perform physical activity. When preparing to do a warmup, you should focus on the larger muscles first, like hamstrings or quads, and go from there to the specific muscles you will use in your activity. It's normal to start sweating a little while warming up, but you won't feel fatigued and exhausted, that will most likely come after the main exercise.
Cooldowns are just like warm-ups, but you are in gradual recovery and the key is to lower your heart rate and blood pressure. The cooldown should last just as long as a warmup (5-10 minutes) to get you ready for the exercise as going at a slower pace will help bring your heart rate down gradually and you won't feel like you will want to pass out right after exercise.
It is common to think that stretching and warmups/cooldowns are the same thing, but they actually are two separate things. Stretching should come after warmups/cooldowns when your muscles are still warm. Stretching can improve your range of motion against a joint and improve flexibility as well, thus improving performance too. Stretching also reduces the buildup of lactic acid which can lead to muscle cramps and stiffness.
Warm-ups and cooldowns when exercising will help loosen you up, as well as possibly preventing injury and help with your performance. It doesn't take that much extra time to perform, plus you're helping yourself out by helping your body. Try walking to and from the gym if it is close enough, that's an easy way to warm up and cool off after hitting the gym. Stretching is helpful as well, but combining the three could really help you out, and make you feel better after a good workout!
Physical Therapy for Balance
Did you know that about one-third of people over the age of 65 will fall at least once this year? Maintaining good balance is very important as your body structure must provide stability for you to complete your bodily functions and movements. Your body parts may lose strength and mobility as you get older or if you are in an accident and this may be the result of poor balance and limitations.
A balance problem occurs when an individual struggle to maintain their footing and an upright position without outside support. Balance problems can also be a result of weak muscles, the stiffness of joints, old age, lack of exertion/physical activity or even a side effect of the medication. Island Sports Physical Therapy has a team of physical therapists that will help you with strengthening exercises to maintain balance and prevent falling.
Increasing your activity level is helpful for maintaining good balance as you must learn to maintain your footing and upright position. First, you must improve and strengthen your static balance before learning to keep your balance while being mobile. The physical therapist will target any weak muscles by designing a program that consists of strengthening exercises while increasing your activity level. These exercises are important as your muscular system plays an important role in the balance support of your body.
The therapists at Island Sports Physical Therapy will increase your range of motion as your strength improves so that you become more flexible as your posture improves. Our therapists are fully licensed with years of experience and hands-on training and we want to help our patients regain balance and independence in their life outside of physical therapy. We will tackle all issues as to why our patients may be struggling with their balance as some of the solutions may be in the reduction of fall risk.
Island Sports Physical Therapy will design an individual treatment program for you to help in all aspects of your life. The fear and risk of falling will reduce as while your strength and balance will increase.
What Is Direct Access Physical Therapy?
What is direct access to physical therapy? We believe it should be the norm for healthcare systems as it can save money as well as make things faster and easier for the patient. Direct access lets people seek out treatment from licensed physical therapists without a referral or a prescription from a physician. Anyone who has been to a doctor before can probably relate to the frustration of needing a referral if you need to see a specialist or need further help in recovering from injury. It takes time to schedule different appointments and also costs money jumping from doctor to doctor. What if, though, you didn't need permission and you could go out on your own to seek the treatment you want to get and not the doctor's opinion of treatment. What if you were denied a referral to a physical therapist you think you need in order to get better? Direct access can amend these issues as well as cut costs for the patient and the time to get the treatment you want.
As of last January, all 50 states, the District of Columbia, and the U.S. Virgin Islands allow patients to seek some type of treatment from a licensed physical therapist without a referral or prescription. In many states, though, it is individual state laws that put restrictions on treatment. Restrictions include limiting the number of visits or services related to treatment without a referral. There are some who are concerned with direct access and the effects it could have on the patient in the long term. What if the physical therapist who is treating your were to miss an underlying condition and you were to take a turn for the worse? Of course, it makes sense that some people would want the approval of their physician before seeing a specialist, but sometimes it can take a long time waiting around for a referral and checking with insurance companies. Rates of malpractice insurance among physical therapists has been no higher in states where direct access is working compared to the states who make patients get referrals for seeing a physical therapist.
Direct access has many benefits for both patients and therapists. You should be able to seek the services they are interested in without restrictions. With direct access, there is less jumping through hoops and waiting time as the patient can do it on their own time when they really need it. This could really save not only time and money, but hopefully, it could save lives in the long run, and make people happier with the healthcare they are receiving.  
Need Physical Therapy now? Call us and make use of direct access here at Island Sports Physical Therapy.
Physical Therapy for Knee Pain
Knee pain is a common body ailment for those who lead highly active lives as well as those who are carrying extra weight. The knee joint, when improperly used, can not only succumb to sudden injury but can also overtime begin deteriorating.
Depending on the location of your knee pain, there may be different root causes that require different action plans. For instance, pain above your knee can mean the quadriceps tendon is injured, pain on the sides of the knee could mean a ligament tear, and pain directly in front of your knee could be a sign of bursitis. These are just a few examples of what can be the root cause of your knee pain. For every location of potential pain, there is a myriad of possible causes. This is the danger of self-diagnosis, and because of this, it is extremely important that you seek the advice of a medical professional before embarking on a fitness routine when it comes to your knees.
A physical therapist is often the best professional to seek out as the physical therapist can give your knee a proper evaluation and will create a personalized routine specific to your injury. The physical therapist will also coach you through proper motioning so that the knee doesn't continue to deteriorate.
A physical therapist will have you do exercises that will strengthen your supporting leg muscles as well as provide manual therapy to the region during a typical session. These two processes in tandem will not only make you feel better but will stimulate circulation to the region that will quicken the healing process.
The physical therapist will also give you exercises to do at home so that you can keep your progress going as well as manage pain as necessary. It is important that if you begin to notice knee pain that you don't put off seeking medical attention. Catching an issue is not only the perfect situation for your long-term health but will also cost you much less in the long run.