About Island Sports Physical Therapy in Riverhead
Island Sports Physical Therapy and Maximum Performance Physical Therapy have joined forces to create Island Sports Physical Therapy in Riverhead. Island Sports Physical Therapy in Riverhead is a caring and friendly professional practice that provides an encouraging environment dedicated to helping you achieve your wellness goals.
Our body is a complex system of bones and muscles that work together in order to keep you doing the things you love. From your shoulder to your knees, your skeletal and muscular systems perform in harmony so you can function properly. However, like any other functioning mechanism, some parts have a tendency to become impaired. Whether it's playing a sport or just performing basic activities, trying to perform with an injury is extremely difficult. That's why at Island Sports Physical Therapy, our talented and devoted physical therapists are committed to getting you back to your physical best and will do whatever possible to make sure you're fully recovered. When you need physical therapy in Riverhead contact our professional team.
Sports injuries are very common and occur for many reasons such as not having adequate strength or flexibility for your activity, overworking yourself and exceeding your bodies limitation, or even changes in your environment. With each sport and each injury, there is a wide variety of treatment options available to you. Sports-specific therapy is focused on your personalized sports needs because we understand that with each sport comes the potential for different types of injuries as well athletic capabilities. Whether you're a gymnastics competitor or on a rowing crew team, we want to make sure that we understand exactly what you need. In order to do this, we will do an initial evaluation to design a specific rehabilitation plan to focus on the skills needed for your specific sport. 
Each sport requires the use of different muscles and skills, so our goal is to rehabilitate, facilitate, and grow these specific muscles back to where they need to be. We want to help retrieve mobility, relieve pain, and enable comfortable movement for you again so you can get back to competing.
Meet Our Riverhead Team!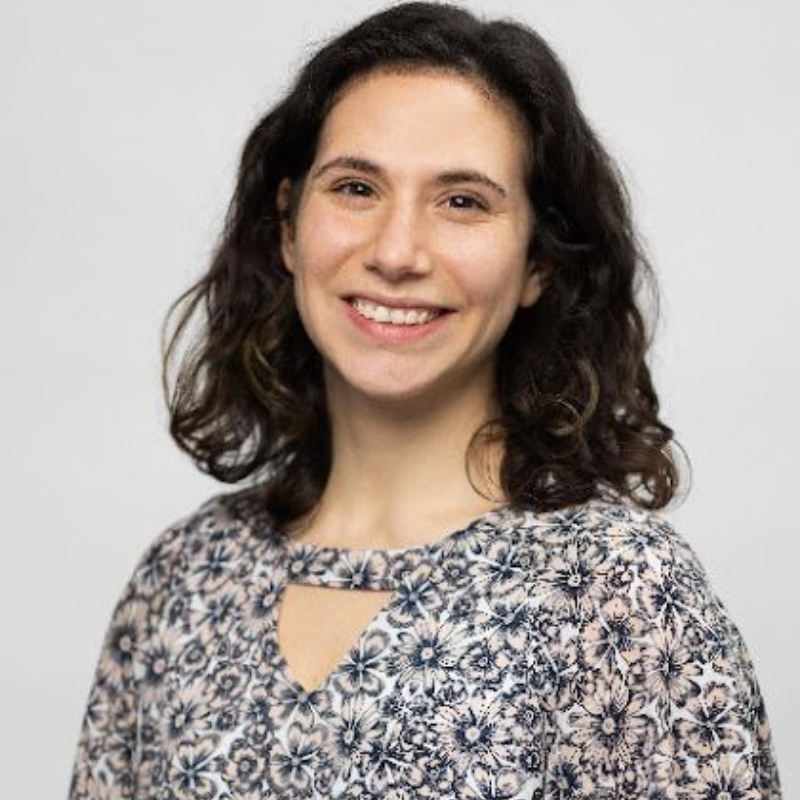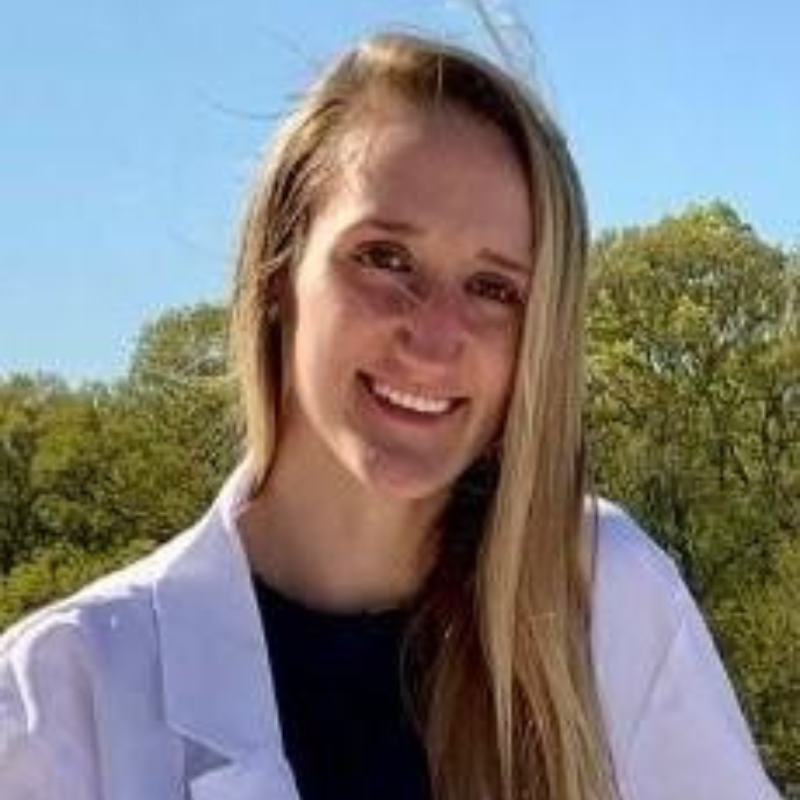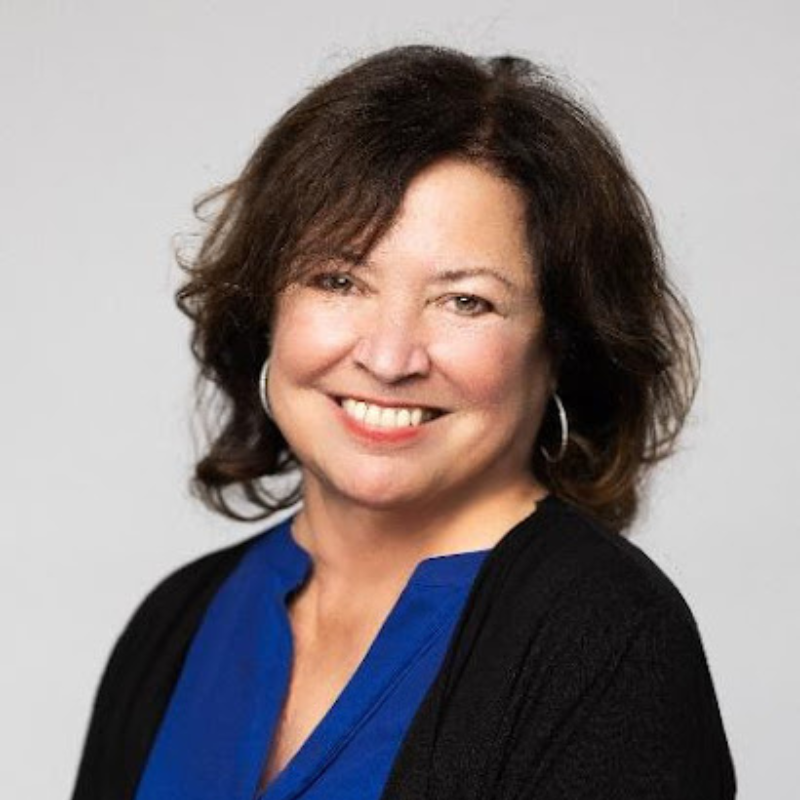 We will develop exercises that are sport-specific. By sport-specific, this means that our therapy exercises will mimic the common movements that you would be doing during your specific sport. This will help strengthen the areas that you need to provide flexibility and rehabilitation to the areas that will be affected the most. We'll develop a plan that is specific to you by evaluating your physical capabilities and helping you exceed your rehabilitation goals. It is important to understand your body so that we can find the best plan for you. 
We also want to focus on prevention to make sure that you remain healthy after therapy. We can do this by working out a comfortable plan for you so that you won't need to only focus on your body when it's injured but also help prevent future injuries from occurring and become a better athlete.
Here at Island Sports Physical Therapy, we understand the physical demands that sports put on your body and want to make sure that you make a smooth recovery to return to play. We'll educate you on the best way possible to make sure that not only do you recover, but also have the knowledge to prevent re-injury while obtaining your highest performance results. We have a number of convenient locations in both Nassau and Suffolk County. Contact us today to get started on your road to recovery.
COMMON SPORTS INJURIES INCLUDE:
| | |
| --- | --- |
| Monday | 7:30 am – 7:00 pm |
| Tuesday | 1:30 pm – 8:00 pm |
| Wednesday | 7:30 am – 4:00 pm |
| Thursday | 1:30 pm – 8:00 pm |
| Friday | 7:30 am – 1:00 pm |
| Saturday | 8:00 am – 12:00 pm |
| Sunday | Closed |
185 Old Country Road, Suite 4
Riverhead, NY 11901
Vincent Barry, DPT, OCS – Director
Services at Island Sports Physical Therapy in Riverhead
FREQUENTLY ASKED QUESTIONS
WHAT ARE SOME GOOD STRETCHES TO HELP WITH MY BACK PAIN?
As you get older your spine will begin to go through degenerative changes that may cause you some pain or discomfort. By making small lifestyle changes, like making extra time to stretch, can go a long way. A few you can try are a rotation stretch, sideways bending, and hamstring stretches.
HOW CAN I RELIVE MY BACK PAIN ON MY OWN?
One of the most effective ways to relieve your back pain come from applying heat and cold directly to an injury or possible strain.
WHAT MEDICATIONS CAN I TAKE FOR BACK PAIN?

Nonsteroidal Anti-inflammatory drugs (i.e. ibuprofen, Asprin, Naproxen, Ketorolac), Analgesic (i.e. acetaminophen), Muscle Relaxants, Narcotics can all be recommended for back pain relief.
WHAT ARE THE DIFFERENT TYPES OF PHYSICAL THERAPY?
Physical therapy can be broken down into six different areas. They include pediatric, geriatric, vestibular rehabilitation, neurological, orthopedic, and cardiovascular/pulmonary PT.
WHAT ARE THE BENEFITS OF PHYSICAL THERAPY AFTER SURGERY?
After going through surgery, PT can help restore the normal movement in your joint(s), build up the strength in your joint(s) and muscles, bring pain relief, reduce swelling, and increase circulation.
HOW CAN PHYSICAL THERAPY HELP?
Physical therapy is a noninvasive treatment that can be used to both evaluate and treat injuries, disabilities, diseases or conditions.
What Are The Different Types of Physical Therapy?
Physical therapy is the practice of using physical medicine to help improve a patient's mobility and function. Physical therapists help patients prevent or manage their injuries, achieve function, restore ability, and maintain long-term benefits. Because physical therapists can treat such a wide range of people and conditions, it is broken down into specialties so that you can find the right medical professional that is experienced in handling your specific complication. If you are looking for physical therapy in Riverhead, our staff at Island Sports Physical Therapy is ready to help you start feeling better today. 
Different Types of Physical Therapy:
The practice of physical therapy is broken down into many specialties, and even more sub-specialties. However, there are certain specialties of physical therapy that are often the main focus. These main specialties include the following:
Pediatric
This branch of physical therapy focuses on detecting, treating, and managing any issues, injuries, disorders, or diseases that affect the physical bodies of infants and children. This includes any problems associated with the muscles, bones, and joints of the patient. Pediatric physical therapists may also see adolescent patients as needed. Pediatric physical therapists help treat conditions such as cerebral palsy, torticollis, and spina bifida, as well as any acute injury a younger patient may be experiencing.
Geriatric
Physical therapists specializing in geriatric care focus on complications that arise as patients naturally age. Such complications typically include arthritis, Alzheimer's disease, hip and/or joint replacement and complications, and osteoporosis. These physical therapists create specialized therapy programs to help their patients regain mobility and reduce pain.
Orthopedic
Orthopedic physical therapists deal with complications within the musculoskeletal system. They manage and treat disorders and injuries, and they can assist with many surgical recoveries. If a patient has had complications or surgery affecting the muscles, joints, ligaments, tendons, or bones, then this type of physical therapy can assist. Examples of this include sports injuries, arthritis, tendonitis, fractures, and bursitis. 
Cardiovascular Rehabilitation
These physical therapists deal with cardiopulmonary disorders and surgeries. The main goal of this type of physical therapy is to restore endurance and functional independence in patients. If you have recently had a heart attack or heart surgery, cardiovascular rehabilitation at our location for physical therapy in Riverhead can help expedite your recovery process. 
Neurological
Therapists in this specialty work with patients who have neurological complications. Some examples of these complications include ASL, Parkinson's disease, cerebral palsy, spinal cord injuries, and/or stroke. These therapists work to reduce the effects of symptoms that may arise from these conditions, such as paralysis, loss of balance, and difficulty walking.
Sports
Sports physical therapists help athletes to recover from injuries sustained on the field. They work to analyze the cause of the injury and determine a treatment plan to help athletes return to their full potential after suffering from an injury. Common injuries treated by sports physical therapists include ACL injuries, tendon tears, and both simple and compound fractures.
Contact us today!
Physical therapists work to relieve many different types of ailments and symptoms experienced by a wide range of people. Because the field of physical therapy is so extensive and can benefit a large number of patients, physical therapists often specialize in treating specific issues or age groups to be able to better help their patients. If you require physical therapy in Riverhead, contact us us at Island Sports Physical Therapy and see how we can help you attain optimal wellness.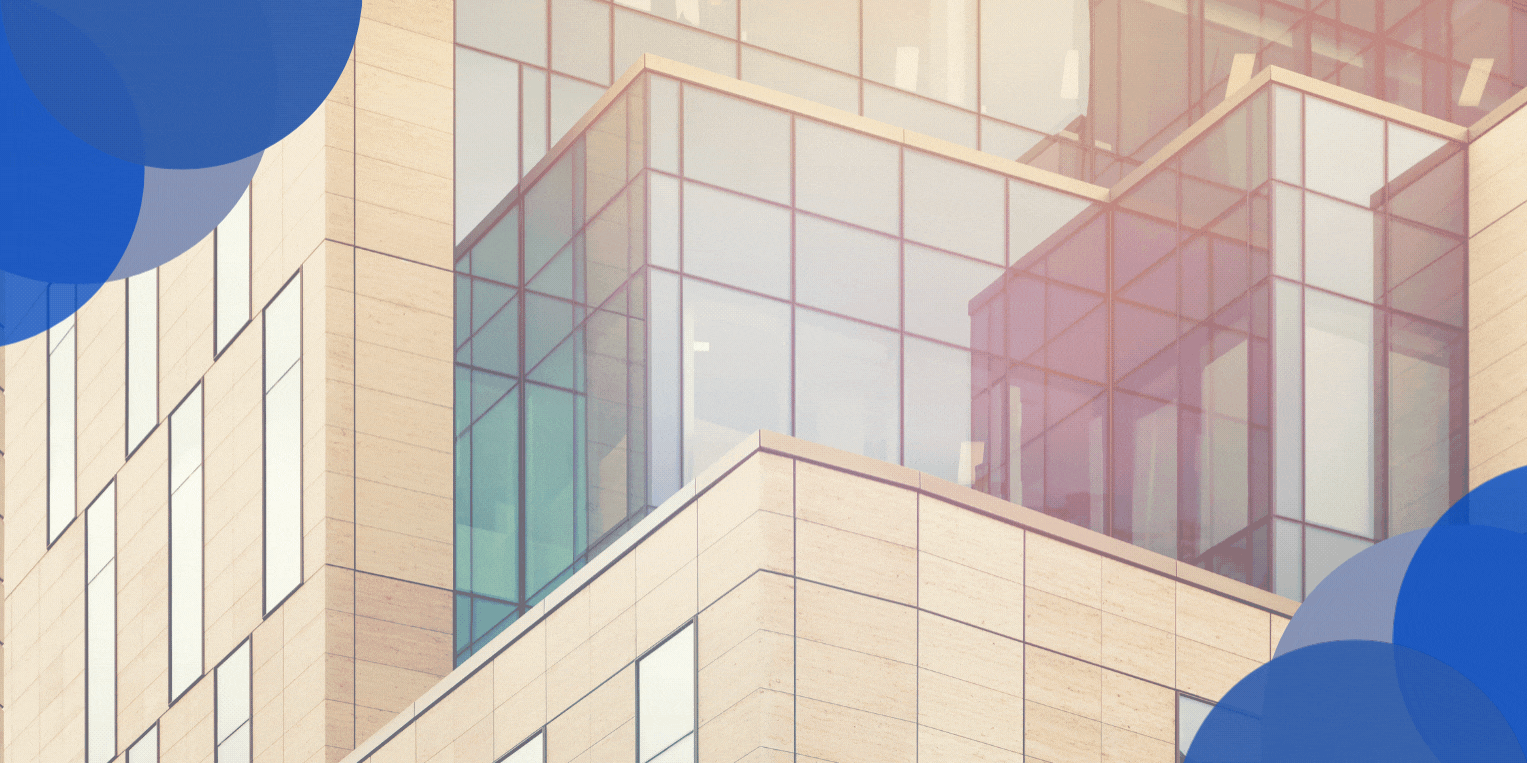 Physical Therapy for Bursitis
Bursitis is a painful condition that develops when the bursar, a small sac that cushions the shoulder, elbow, or hip bone becomes inflamed. Bursitis may develop over time, usually if the joints continue to undergo consistent, repetitive motions. In most cases, bursitis can be treated within a few weeks. However, pain flare-ups are common. If you or a loved one are suffering from bursitis pain, visit us at Island Sports Physical Therapy for our physical therapy in Riverhead today!
Bursitis can develop over time as a result of repetitive pressure on the bursae around the joint. Other potential causes include sports, leaning on elbows for long periods, excessive kneeling, or injury or trauma to the area. Certain medical conditions like arthritis, diabetes, and gout can increase your chances of having bursitis. Luckily, physical therapy can help reduce inflammation, swelling, and pain associated with bursitis. When anti-inflammatory medications do not resolve your issues, a physical therapist can help diagnose and treat the condition, allowing you to begin along the journey to recovery as soon as possible!
Exercises for Bursitis Pain:
Not only can a physical therapist help you locate the pain, but they can also work to prevent any further damage. To do so, our physical therapist may create a personalized exercise plan that will help strengthen your muscles and joints. Among the most common exercises you may perform during physical therapy in Riverhead that will help improve mobility and reduce pain are:
Hip Press:

This type of exercise specifically focuses on bursitis of the hips. To perform this exercise, you must lie on your back with a therapy band around the thighs. Move your legs apart for 30 seconds to one minute. 

Flexion Stretch:

Bend your arm so your palm faces towards you. Use your opposite hand to push in the opposite direction.

Elbow Extension Stretch:

Extend your arm and bend your wrist so your hand is pointing down. Use your opposite hand to stretch your forearm.

Bridges:

Lie on your back. Lift your upper body off the floor, squeezing the abdominal muscles. Be careful not to stretch your neck too far. 
Contact Us For Physical Therapy in Riverhead Today!
Here at Island Sports Physical Therapy, we understand that bursitis can be a painful and frustrating condition. We also understand that you want to be able to get active again without having to deal with constant pain! By attending our physical therapy sessions, you can work to improve your mobility and feel great again. If you are suffering from bursitis and are searching for physical therapy in Riverhead, be sure to contact us today to get started!
Recovering From an ACL Injury

Your anterior cruciate ligament, or ACL, is an essential ligament that provides stability to the knee joint. This ligament is one of the most commonly injured areas of the knee, so proper care and  precautions are vital for maintenance. Regardless of how you sustained a tear in your ACL, our team at Island Sports Physical Therapy will be there for you throughout the recovery process. We offer personalized treatment plans for a variety of sports-related injuries and other conditions. 
ACL Surgery:
Most commonly, an ACL tear requires surgery. For example, if your knee buckles when putting weight on it or if you are an athlete, your doctor will most likely determine that surgery is necessary for proper treatment. During the procedure, the surgeon will remove the ligament and use a graft as a replacement. This graft will be comprised of tendon taken from another part of the body, usually the knee or hamstring. In most cases, you will be able to return home later that day, depending upon the severity and the preferences of yourself and the surgeon. Once the surgery has been completed, the next steps towards recovery will be to partake in physical therapy in Riverhead.   
Length Of Recovery:
Depending on the severity of the injury, recovery time will vary from patient to patient. For some, the typical recovery period is six to nine months after surgery. For others, it may take between eight months and a full year to make a complete recovery. At Island Sports Physical Therapy, you can undergo physical therapy in Riverhead to help expedite your recovery time and get you back to doing what you love.    
Treatment with Physical Therapy in Riverhead:
Taking part in physical therapy after surgery will help to restore strength and stability in the knee. The goals of physical therapy in Riverhead are divided into four phases, which are outlined below:
Helping To Heal the Knee

: Phase one is all about protection and healing. The main goals are to start the process of restoring range of motion and regaining correct usage of your quadriceps muscles. You will learn to walk properly with your crutches and may even receive neuromuscular electrical stimulation to improve your ability to gently contract your knee.

Tossing the Crutches

: The goal of this phase is to limit the use of crutches while still protecting the knee. During this phase, exercises to improve control of your quadriceps and increase the strength of your hips and hamstrings will be incorporated into your routine. Hopefully, performing these exercises will allow you to begin walking normally again. 

Getting Stronger

: During this phase, the goal is to build up enough strength to begin walking or even lightly jogging. This will be the time where your physical therapist will test the integrity of the repaired knee. If you are pain-free and it is determined that your knee is stable, you may be allowed to begin jogging.

Almost Back To Normal

: In this final phase of physical therapy, running and normal physical activity can slowly be incorporated back into your life. However, it is important to remember not to overdo this, as pushing too hard can often reverse any progress you have made.   
Island Sports Physical Therapy in Riverhead:
Throughout the rehabilitation and recovery process, it is important to listen to your body. Some patients may be ahead of schedule while recovering, while for others it may take longer than usual. At Island Sports Physical Therapy, our team will work to develop the perfect recovery plan to get you back on your feet. We can help you reach your recovery goals within a safe and appropriate timeframe. Don't hesitate to schedule an appointment with us to begin your journey to recovery today!
Tips For Preventing Injuries This Spring/Summer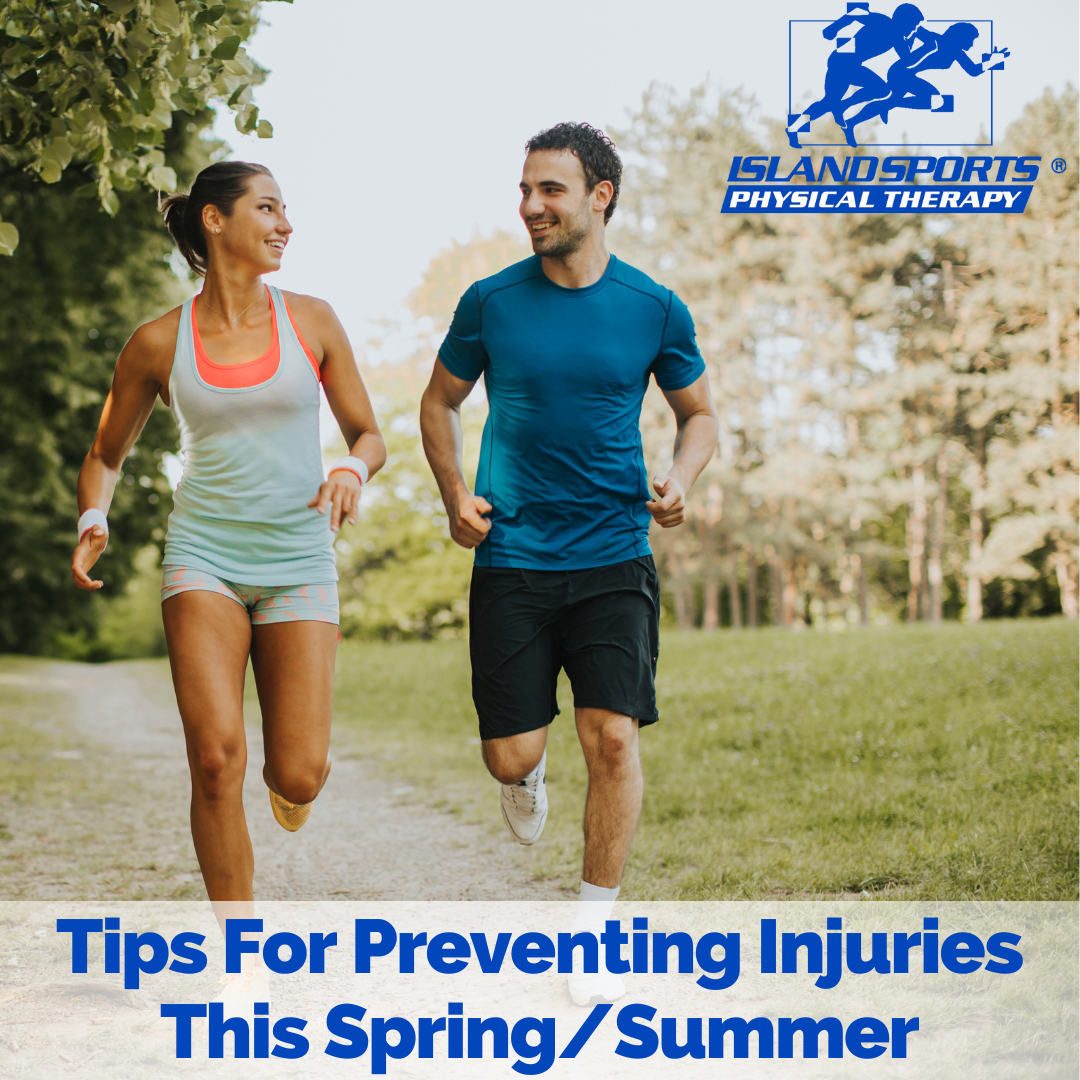 Spring and summer are perfect for outdoor activities such as hiking, biking, and swimming. However, these activities also increase the risk of injuries due to the high intensity and duration of physical activity. At Island Sports Physical Therapy in Riverhead, we have seen our fair share of injuries caused by outdoor activities during these seasons. That is why we have put together some tips to help prevent injuries and allow you to enjoy your outdoor activities fully. Continue reading to learn more!
Tips For Preventing Injuries This Spring/Summer
Start Slowly

– When starting any new physical activity, it is essential to start slowly and gradually build up your intensity and duration. Doing too much intense activity too soon can cause injuries such as muscle strains and sprains. Begin with shorter and less intense workouts and gradually increase the intensity and duration. It is also essential to warm up before starting any activity to prepare your body for the physical demands that lie ahead.

Wear the Right Gear

– Wearing the right gear is crucial for preventing injuries during outdoor activities. For example, proper shoes with good support and grip can prevent ankle and foot injuries. Similarly, wearing a helmet while biking or skateboarding can protect your head from severe injuries in case of a fall. Make sure to choose appropriate gear for your activity that fits you well.

Listen to Your Body

– One of the most important things you can do to prevent injuries is to listen to your body. If you feel pain or discomfort during an activity, it is essential to stop and rest. Ignoring pain or pushing through it can lead to more severe injuries that may require medical attention. Resting and allowing your body to recover can prevent further damage and help you return to your activity sooner.
Contact Us
Preventing injuries during outdoor activities is crucial for enjoying the season and staying healthy. By following these tips, you can safely enjoy all the great outdoor activities that spring and summer have to offer. Be sure to contact Island Sports Physical Therapy in Riverhead today to learn more and request an appointment!